Appreciate your response but may be not a good idea…
Our shredder is a good cross-cut one but when examining the contents of the bin afterwards…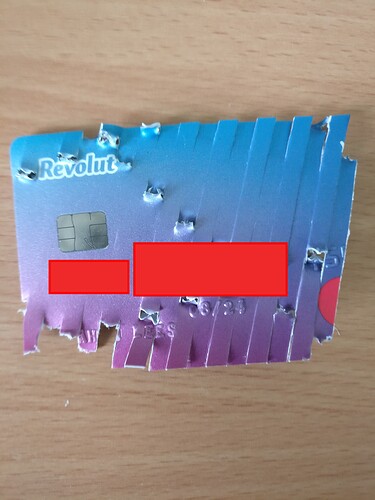 The card was not destroyed and the numbers (both sides) as well as the signature panel were still clearly visible. Worse - the chip was untouched!
I'll stick with the advice given by Revolut but thanks all the same. It's worked for us for as many years as I can remember.