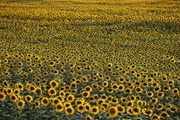 We recently launched www.French-Links.com which is the 'parent link' site and has under its umbrella 14 regional areas covering all of France.
To advertise your blog, business or add a classifed on Languedoc-Links website....All you need to do is go to www.Languedoc-Links.com.
You will need to add your blog site on the sidebar of your blog's front page, you will also need an RSS feed, which will enable your last 5 posts to constantly show, you will also be featured on the front page on a rotating list. Go to http://www.languedoc-links.com/about/add-your-blog/ for further details about this.
To find other link sites go to http://www.french-links.com/about/about/
Let me know if you would like any help.
Jilly