I'd be grateful for some thoughts please on how best to manage the underfloor heating in our gite please.
We have changed to EDF tempo in our gite/cottage and that is working well. I've got our underfloor heating set at 7°C and because we've been having such a mild winter so far, it has only come on once on a red day. It was a bit of a shock to see the price differential and if possible I'd rather avoid that happening again.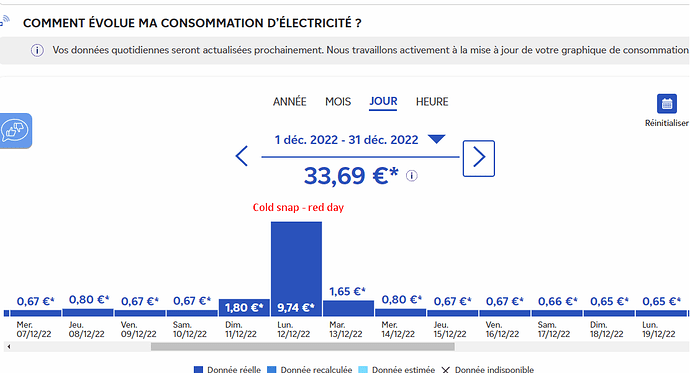 We've got cold weather later this week, including possibly snow on Friday morning. No doubt later this week will also be red days.
I'm wondering if it's possible to manage the underfloor heating so that it doesn't need to come on on a red day and at the same time keep the cost as low as possible.
So I'm wondering whether to set the thermostats so that the flooring does come on on the blue days early this week, so that the floor and the cottage warm up a bit. Then turn it off completely on the red days so we are not paying the high price. Then turn it back on again over the weekend if the cold weather continues.
Advice / comments please - what do you think?