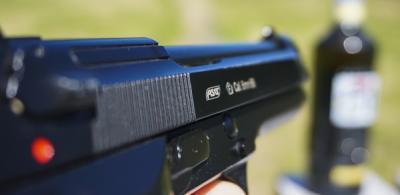 Until I moved to France my only experience of 'apero' hour was a genteel drink with my parent's friends. Us kids would be plied with copious amounts of small, salty biscuits whilst the ladies drank (small) glasses of sweet white wine and the men devoured (large) tumblers of whisky. I never did work out why it was always the men who drove home.
Things have changed. We live in the South West where 'the apero' is akin to religion and is taken very seriously. Some years back we joined an off-road club and it never failed to amaze me how, come five to twelve, wherever we were, up a mountain or in a forest, every vehicle would screech to a halt, people would leap out and prepare for 'the apero'. Essential apero kit involved peanuts, a hunting knife (well, we were off-roading), a large sausage and a bottle of red wine. In case you're interested, the approved method of keeping your red wine at the correct temperature in the back of a Land Rover and to minimise the risk of breakages, is to insert the bottle into a thick, knee length woolly sock.
And they start young. If anyone tells you that French teenagers don't get twatted, don't believe them. At the local lycée, the students scoot out to the nearby supermarket to prepare for 'the apero' (lunchtime and evening); those who are too young (or disorganised) to buy booze can be seen heading back to school staggering under the weight of giant sized bottles of blue fizzy drinks and family sized packs of crisps. Those who are old enough (or more organised) are just staggering. Full stop. Or lying in a bush.
At least this is lycée. I refused to send the youngest son to the nearest secondary school having discovered the amount of boozing that went on on the (morning) school bus.
Mind you, our local college is especially classy. They have built an extra high wall in the playground, to keep the kids IN. And it's the only school where I've ever seen parents picking up their 12 year olds and then handing them a fag to smoke in the car on the way home after a hard day at school. Jamie Oliver's chip lovin' mums have got nothing on this lot.
We always know when summer's here as the neighbours make it clear that apero season is well and truly open. At 6.30 on the dot, the pumping music will start (it's usually early 80's pop so I'm fine with that) and there is always a single gunshot around 8pm. As they have a duck farm I presume this is 'dinner' but I'm certainly not about to pop over the road and ask.