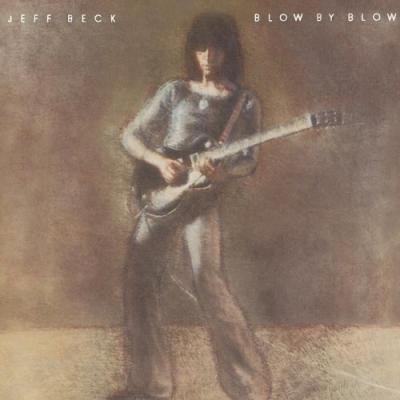 While the wife's away, yer man will play… So I thought I'd induct my daughter into the splendours and wonders of This Is Spinal Tap. After all, the kid's got a very acerbic sense of humour and a fine line in the art of taking the piss. All these years of living in an alien culture have left their mark.
I even gave her a little bit of a trailer to set the scene and whet the appetite. A few minutes of a documentary about the 'rockumentary' offered up some celebrity talking heads: Martin Freeman, Rob Bryden, Ricky Gervais and others, all telling of the number of times they've seen the film – and why.
That should have given me a strong clue. The Daughter's interest waned after about 20 minutes. All those aficionados were of course rather male. Even though it was a female friend of mine who first enthused about the film back in the mid 80s when it surfaced, I realise now that Spinal Tap must be a bit of a male thing. After all, it satirises the excesses of heavy metal and prog rock, both of which are not exclusively but certainly predominantly for 'chaps'.
Since I'd long since sold my copy of Black Sabbath's debut album and renounced underground music before it acquired its prog-rock label, I always feel sufficiently self-satisfied to wallow in the film's wicked satire. Quite simply, I find it one of the funniest films ever made. My wife and daughter don't. And so it goes, as Kurt Vonnegut would have had it.
Anyway… I mention this because on the cover of Blow By Blow album, Jeff Beck strikes a pose that is pure Nigel Tufnell, 'Tap's' dippy lead guitarist, portrayed with gormless gum-chewing genius by Christopher Guest. Right down to the shoulder-length 'mop-top' one associates with Keith Richards of that era. I should say of course that Nigel Tufnell strikes a pose that is pure Jeff Beck. Maybe Christopher Guest has a copy of the album in his collection.
If he has, it will be present tense rather than past, because this is not the sort of album that you get rid of. It was made in 1975, but has stood the test of time – more so perhaps than Beck's own brief dalliance with heavy metal, when he teamed up with two members of Vanilla Fudge to form the powerhouse trio, Beck Bogart and Appice.
My copy of The Rolling Stone Record Guide gives the album a slightly begrudging four stars, but more surprisingly it alludes to Beck's 'infamous ego'. Obviously I don't know the man personally, but my impression of Jeff Beck has always been of someone down to earth, content to spend his time playing music or tinkering with car engines, someone who avoided the kind of rock-star clichés to which his fellow Yardbirds guitar heroes, Eric Clapton and Jimmy Page, were given in their heyday.
Talking of The Yardbirds, the first time I encountered Beck was probably in Antonioni's film, Blow Up, with its scene in a swinging London club where The Yardbirds were on stage performing 'Stroll On'. Beck was there, as was Page, playing guitar. Many, many years later, I would pick up a DVD in a sale of Jeff Beck's quartet performing live at Ronnie Scott's: one of the most incendiary live performances I've ever witnessed either in concert or on a screen.
In between came Blow By Blow. It's difficult to know what to describe it as, since there are elements of rock, funk, jazz and even a couple of orchestrated passages by that gentleman producer-of-choice, George Martin. Coming as it does a few years after his vocal group with Rod Stewart, the only thing that you can really say for sure is that it's an instrumental album.
Another thing about Beck's so-called 'infamous ego' is that this album is far from a mere vehicle for his guitar heroics. He made it with the British keyboards player, Max Middleton, who formed a jazz-funk group called Hummingbird and who would go on to work with the likes of Kate Bush, Mick Taylor and John Martyn. The two soloists are supported by a splendid Anglo-Caribbean rhythm section of Phil Chen on bass and Richard Bailey on drums.
At times – on the funky opener, 'You Know What I Mean', or the propulsive 'Freeway Jam' and 'Constipated Duck' – the band sounds a little like a stripped-down Mahavishnu Orchestra or the UK's answer to The Crusaders. At other times – on the closing 'Diamond Dust' (enhanced rather than sugared by George Martin's tasteful string arrangement) and the beautiful version of Stevie Wonder's 'Cause We've Ended as Lovers' – Beck's lovely weeping guitar sound recalls Carlos Santana at his most lyrical.
Side 2, in fact, opens with two consecutive numbers by Mr. Wonder. Whether the second, 'Thelonius', is or is not some kind of misspelt tribute to Thelonious Monk, the band pulls it off with enough aplomb to suggest that they could happily back the Motown star himself. The track even features a little bit of vocoder a year before Peter Frampton came alive and gave the device a good or bad name, according to your musical taste.
The second track, a very tasteful rendition of Lennon and MacCartney's 'She's A Woman', also throws in a little vocoder for the chorus. But I suppose, if there's any one track for which this album is celebrated, it's probably the furious 'Scatterbrain'. Richard Bailey's superb drumming chases Jeff and the band towards the first side's frantic finale, with Beck playing some lightning fast choppy guitar in the manner of the Mahavishnu himself, John McLaughlin.
For all the occasional guitar pyrotechnics, it is very much a group album. In an era when jazz-funk was very much in vogue, the band delivers in spades what many higher-profile outfits of the time failed to do convincingly. When you listen to it now, there are remarkably few hackneyed clichés to be heard. It still sounds fresh and very, very assured.
Jeff Beck has always seemed to me a regular down-home decent cove. Like many a guitar hero, he no doubt played with a lot of volume. But his technique was and is so agile and so apparently effortless, that – unlike Nigel Tufnell – he would never have needed an amplifier that went up to 11. And with records like this on his cv, nor would he ever have ended up in a 'chapeau shop'.