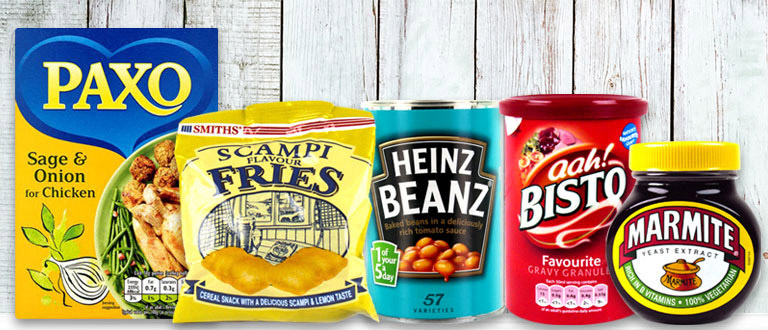 Use the code SURVIVEFRANCE20
Every now and again a discussion starts up on SF about missing UK products. Responses range from the useful (where to find them in France or online) to the aggressive ("why do you live in France if you don't want to exist entirely on foie gras and snails…") Okay, I am exaggerating slightly but you get my drift! And, as an aside, if you are in the latter camp, I suggest you scroll on past now as this post isn't for you.
Having lived here for nearly 20 years, there are not many things (food or otherwise) that I can't find or find a substitute for. However, there are items that I source in the UK - Polos and Dettol for the horse and Bovril and Marmite for me. We don't live in an area where the British market is catered for and I am NOT paying nearly 8 quid for a small jar of Marmite!
So, online it is and for those of you who are in a similar position or would like to order UK favourites, we are delighted to announce that we are now working in affiliation with British Corner Shop. BCS offers a wide range of all your favourites, over 12 000 to be precise, along with books, supplements, and a Waitrose shopping service. Delivery charges to France are reasonable for both dry and chilled goods and most importantly, BCS are a highly professional outfit with a huge warehouse and large staff so your order won't arrive in a soggy puddle of defrosted chicken as is the wont with some 'man and a white van' type shopping services.
Whilst (as most of you know) I am all for shopping locally and direct from the producer, there are occasions where online is the better option. If this is you or you want to treat yourself to some comfort food or are planning a shop for a special occasion, we've negotiated a discount code for SF readers. Simply enter SURVIVEFRANCE20 when placing your order to get £20 off your first order over £100.
By the way, we get a small commission from sales made via our promos, it doesn't cost you any more and you are helping to support the costs of running the site. Thank you and happy shopping!