Any ideas what they're thinking...?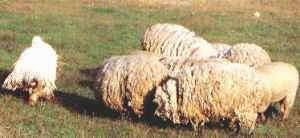 There is a slight resemblance but are you SURE that's your cousin Alfie?
I'm getting the heck outta here before you use me to wash the Land Rover again.
"I knew putting the long pile rug on the dog to dry it wasn't a good idea....."
"Nothing like the wind in your hair, and your hair in your eyes, nose,paws.................."
" he might not be much of a dog but he does make a good rug"
Thinking he needs new glasses Valerie!!