From rosieshomekitchen.com
and https://www.facebook.com/rosieshomekitchen
Cheesy Penguins
Required ingredients…
1 carrot sliced
Soft cheese such as Brie
Black Olives some with some cut in half and de-pipped
Cocktail sticks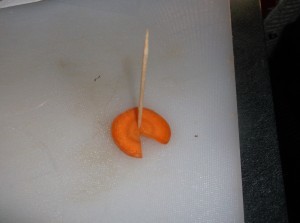 1). Take a slice of carrot, cut a V into it to make the Penguins feet, retain the V cut
Put a cocktail stick in the middle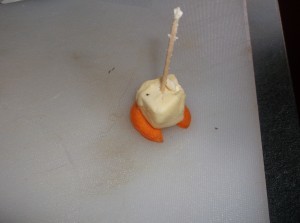 2). Cut a block of cheese for the body and roll into a ball
Put this on the cocktail stick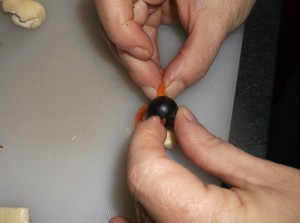 3). Make a shallow cut into the whole olive (the penguins face) and push the retained piece of carrot in to make the beak.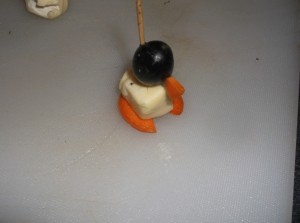 4). Put the head on next, put the cocktail stick behind the pip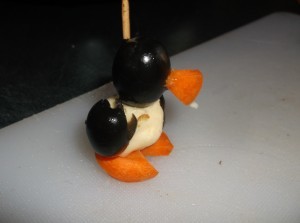 5). Cut a de-pipped olive in half and gently press into the cheese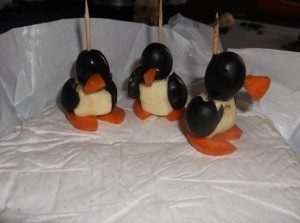 6). Use to decorate a cheese board
Just a little fun to show that cooking can be fun!
Why not have a go yourself?
Rosie