Here we are again. Nearly THAT time of year.!

Let's raise a little community cheer

here by sharing the happy spirit. I can see from the handy dropdown menu "Your topic is similar to…" some need for contact over the years. I know that there are some terrible things happening in this world today but for all our good we can make this a happier time together. Even during WWII during the Blitz there was carol singing in the underground!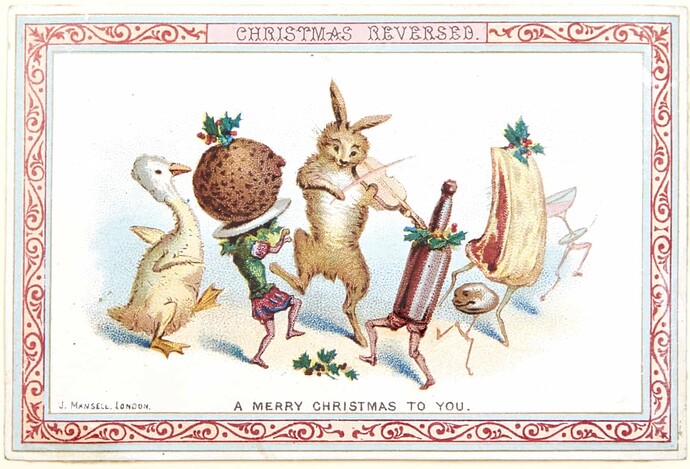 Post us links to seasonal YouTube videos, especially ones with snow for us in the dry south.

Found anything wonderful to buy, or make online or in the markets? Pics of the latter results would be much admired



Visiting the homebound? Share your stories and pics, please

Pets in on the fun?

Church services.

Choir practice (and that other pretend practice on Friday evenings at the bar)
ALL WELCOME!
P.S. (Could the Bah Humbug Brigade please create their own grumpy Topic and leave us to our revoltingly jolly emoji filled holiday!)