CA's many fans on this site, who regularly use the usually very useful Ma Banque app, may not yet have updated/upgraded to a new, improved version,that has only very recently been launched.
A word of warning. The new, improved etc app does not currently permit you to access your bank statements, CA correspondence eg on account charges, savings and investment performance etc. Under the current app, you can easily access such documents, read them and 'clear' them off.
I have queried this with my ever helpful CA Britline account manager who hopes there will be an upgrade in due course, as it's not terribly practical - for those like me who prefer the app to the website - to have to use a laptop/the website simply to see standard account documents. What you see if you try, is the screen below!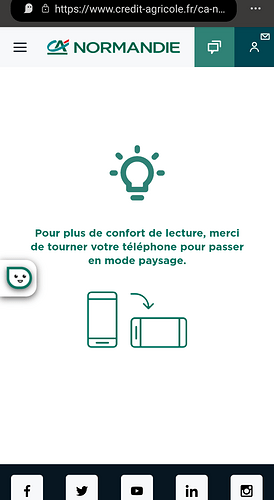 For those who don't like/use banking apps, drive on!