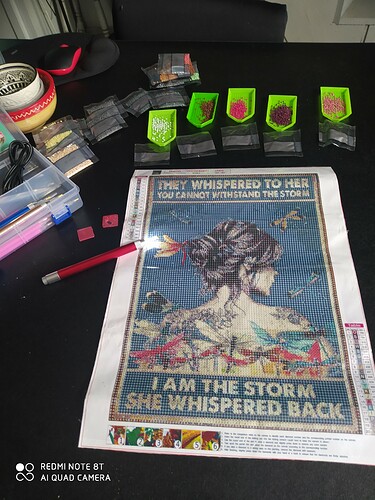 Does anyone else on here do diamond paintings?
My first diamond painting was a gift and I remember opening it and thinking WTF?! Now I'm hooked. I find it strangely meditative as you have to concentrate but you don't have to think.
My neighbour came round for coffee today and was shocked to find me doing this one, as it means sitting still. She said I am always on the move so she couldn't imagine me sitting still for any length of time.
If you are a diamond painter, please add some of your work. I always like to see the different ones that are available for added inspiration.