As was pointed out ,there are other showers on the same link .
Yes and at 10kW they didnt need any further comment. My explanation was of the unit you linked to at half the power. You seem to have taken that as some personal criticism, it wasn't.
Anyone who has never tried a low power electric shower would have little idea how poor the flow rate is.
I have never seen any solar hot water systems in France - the sort that are omni-present in Greece. Have I missed them? I imagine they would be very effective - in the midi anyway.
With evacuated solar tubes you need light not heat unlike the flat panel type. I will be fitting evacuated solar tubes at some point. Loire Valley location.
I did me sums, Graham. I stuck a wetted finger to the breeze and reckoned I'd be better off on the flat rate. Word is that you need to consume min 40% lekky on the 'cheap rate' to make the deal work. No chance with this


we do… ~46% over the year.
Quids in!

Of solar showers mentioned up the topic… this video from a Portugal couple living currently off-grid whilst undertaking a renovation might be of interest.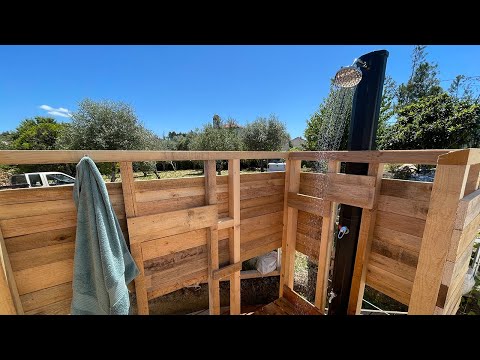 @Badger any thoughts on that picture of my coffre de coupure ?
In assuming "bipolaire" means single phase, not that it is prone to extreme swings between elation and melancholy.
Hi, I am jumping on that thread, not that I have a precise answer to give, but just a word of warning: I guess you are not thinking of that kind of electric shower very common in Brazil, because certainly that is not allowed in France:

(I survived it but just

)
Electrically speaking it is very efficient…
will I need to get my razor out to use it?


I think I already linked to some info on these - as you say, very efficient at heating the water as the element is just immersed directly in the stream, also very efficient at occasionally electrocuting people as well.
As you said - that's a monophasé supply head - just a fuse & a neutral link. I guess the two other wires are just blanked off behind the panel, although they are more commonly left outside.
We had the same set up and in the warm summer months. It is fine in late spring and summer generally except when the mistral is blowing but winter is hell…believe me!