Ok then Stella - here's one for you !



Now then Simon… get snapping… must be a Santa near you ??
He may have had a few too many … ho,ho,ho's

It's all Coca-Cola's fault :where's-the-santa-emoji-when-you-need-it:
I can guarantee he won't be visiting our house as we're not doing Christmas this year.

Bah humbug, ding fxxxing dong.
Must admit, not that much Christmas cheer in ours yet.
Christmas time… for us means seeing kids having fun and lots of laughter… yes, no matter what… lots of laughter…
You don't have to 'do' Christmas, it will happen quite well without you.
The joy of Santa for children is magical.
I have a wonderful photo of me when I must have been about two on Santa's knee.
I was totally entranced.
We used to go to Reddrops store in Lancaster to see Santa.
I'm sure you will find time to raise a glass or two…


Well it wasn't Santa, but Daniel, one of our Conseil Municipals arrived today bearing a Christmas Box for mum as she doesn't go to the village dinner.
He is so sweet and always tries a few words of English for mum while she tries a few words of French in return

Chocolates, wine, biscuits and some rather nice pate's, all regional, will be greatly appreciated



Christmas is a time for being together with your nearest and dearest so as we can't be we've decided to give the turkey dinner and present giving con a miss. The day will start by letting the chickens out followed by a trip to the boulangerie for croissants and a baguette, thereafter we'll have champagne/wine and party food all day whilst watching films (and Liz of course).
Sounds a snuggly Christmas to me…

We shall be skyping all the family at various times during the day… they are far-flung and it will be great to see their joyful faces…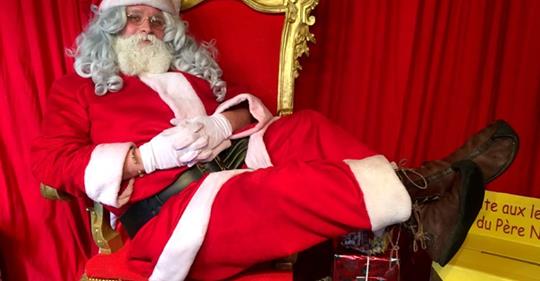 And another one in Ax 3 Domaines at lunchtime today, 16C - we didn't bother taking the skis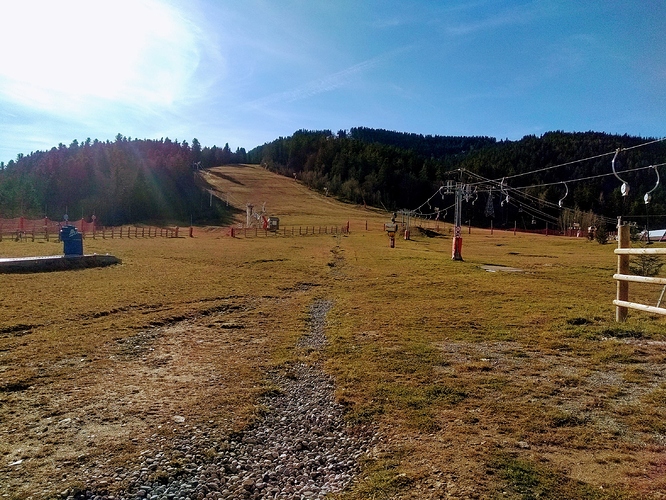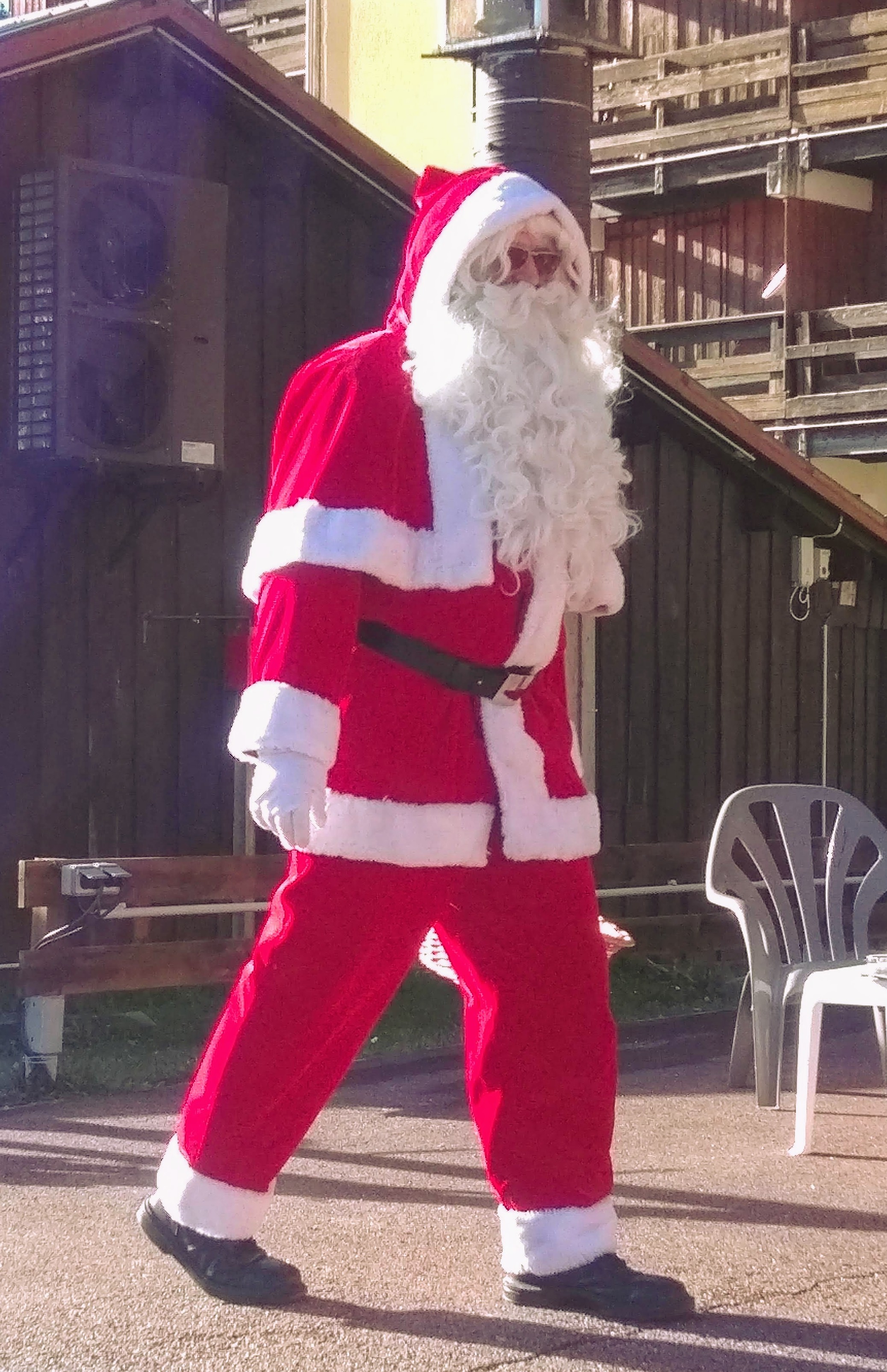 More woe woe woe than ho ho ho



Actualité sans pareil