Had an email to say ours are being delivered today…we are in the U.K. for 3 weeks though…
Doesn't need signing for, so will leave in post box or somewhere safe/neighbours maybe
Thanks Mark, we thought it had to be signed for.
Ours just turned up, they are excellent quality, very pleased! Thanks for the heads up @ChrisK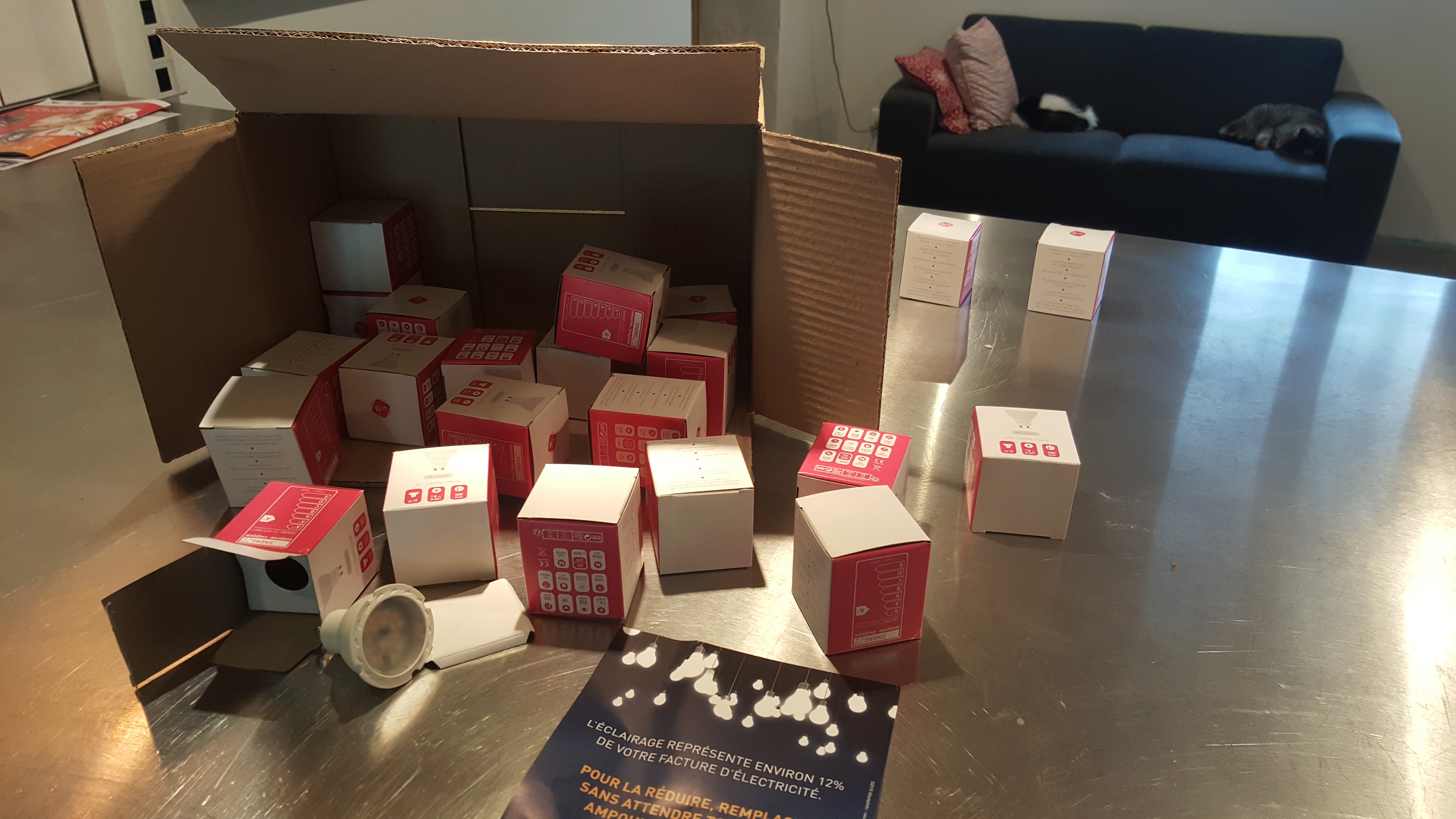 If you haven't received your bulbs yet, don't despair!
The bulbs come from my company
Do you know if they are "seconds" or below standard? Only asking as I have a load of these and whilst it is an incredibly good deal, they don't seem to last that long.
I can confirm Mark's comment - I too have had to replace quite a few, I thought they were meant to last a lot longer (read much much longer than normal bulbs.
Me too, failures and flickering LEDs
Only about 5% though and the light quality is good.
No problems with ours so far…
Des ampoules LED qui répondent aux Exigences Européennes :
Classe énergétique : A+
Allumage instantané : en moins d'une demi-seconde
Sans mercure
Durée de vie de 15 000 heures
Nombre de cycles de commutation : 30 000 on/off
Nos ampoules durent de nombreuses années et sont recyclables.
Not going to give you much satisfaction if they are failing though…
Had the same offer last year, is it a one off? Or can one buy cheap bulbs every Autumn?
Not sure Trevor. I guess the only way to find out is to fill out the application again and see if it's accepted.
I managed to get 2 lots, it was offered to me but had to pay a bit more for the 2nd batch. Think it was €12 for 25 bulbs. Yesterday I got a personalised mail shot from them offering another load for €1.
I've been informed by a representative of the Chinese factory who supply these to the French govt. that the program will continue until 2018
Personal friend or chance meeting?..
I'm definitely going to order some more. Even if I have some failures, they are still cheap.
He contacted me as he had seen this post I presume.
Just stuck the info in, already had my freebies, now only entitled to 25 for 14,99€, still cheap for 25 bulb's, had no problems with the ones I bought last year, will buy more to keep in stock.
pls send the mail to me , my mail is Jonson@led-mcob.com
we are the factory for LED bulbs from China and we offer this bulb to france
High Jonson, I didn't get a mail, I keyed in my tax info and was told on the website I was only entitled to 25 bulbs at 14.99€. I purchased 25 last year for 1€ and would have expected it to be a one off offer or people would be buying for a euro then selling them on eBay.