I've worked for years with the body's energy as an aromatherapist and reflexologist , yet often felt that I needed an extra tool to help clients, friends and family to move on towards their goals.![](upload://1h8Xfy7BY2wGvM8GHq2QFACgF2g.jpg)
EFT has given me that tool. My goal now as an Emotional Health Specialist is to help liberate people from their pasts and reach their full potential today.
Using case studies and my observations , I want this blog to intrigue and excite the (un)initiated on Survive France - even to see how it could benefit them...
I'm already getting excited. Christmas is coming and then there are two EFT 'gatherings' early in the New Year. I've gathered in the past, but this time I'll be presenting my work on 'multi-generational constellations': in English at The EFT Gathering organised by Gwyneth Moss at the Royal York Hotel at the end of January, and in French at the Rencontres Francophones d'EFT at Poitiers in the middle of February.
Both are going to help spread the word and give practitioners a chance to share experiences, good practice and perhaps difficulties. I'm hoping to give colleagues some insights about just how far back emotional baggage can go and how EFT has helped some of my clients un-stick the record and get out of the same old groove, so to speak.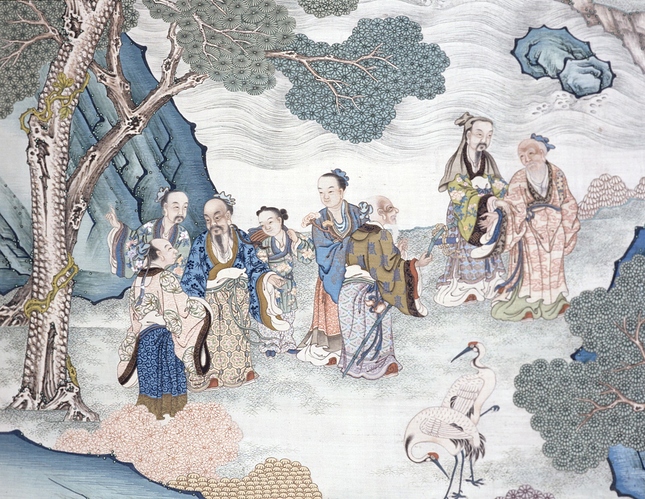 It's probably true to say that EFT is less known in France than it is in the UK. The organiser of the Rencontres, Catie Bertoux, has done a great job in publicising it in her native land and this event will help to make it better known here – particularly as Gary Craig, the founder of the therapy, will be 'virtually' present at both events to endorse the work we're doing in Europe and answer questions from the floor. He'll be translated into French at the Poitiers event, which will give non-English-speaking practitioners a chance to consult the oracle.
I hope this doesn't sound like mass guru worship, because Gary is a remarkably down-to-earth guy, who has generously shared his work with others without milking it for all its commercial worth. When he retired in 2010, he released EFT into the public domain as a kind of gift to the world – so that everyone can do it. Curiously, he is an engineering graduate from Stanford University, but he long believed that the quality of our thoughts dictates the quality of our lives and worked as a personal performance coach.
He developed EFT from the work of a Californian psychologist by the name of Roger Callahan, whose TFT – or Thought Field Therapy – was based on tapping on the body's meridians or acupuncture points to shift our natural healing energy. Gary Craig trained in Dr. Callahan's procedures and then simplified them to come up with something that evolved into the EFT that we can all use today.
At the moment I'm in my initial preparation stage. In other words, it's all going on in my head rather than down on paper. The hardest thing I find when working with people is that I'm so involved in the moment that it's almost like a hypnotic trance – which makes it rather hard sometimes to hang onto all the details. Still, I used to spend hours learning my lines as an actress, so I know that it'll be all right on the night.
I'm looking forward to it. Or rather, to them.