this is a lovely "good news" item… so happy for Jacob and his family…
I had my own good news too.
I had let my cancer screening go for nine months longer than I should and I had a virus that attacked my scars and gave me a lot of pain, but I went on Wednesday and all is fine!
Excellent news, Jane… so glad for you…

I'm sorry about the virus Jane, that must have been grim, but it is really good news otherwise!
Yes, it was a really weird one.
I feel more able to cope with the Brexit news now.
I just need to make an appointment with the opthamologist now, what time in 2000 I am not sure.
I found this very moving… I cannot imagine not knowing how to walk…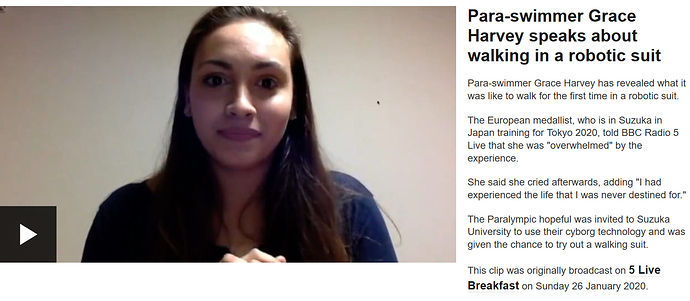 "https://www.bbc.com/news/av/disability-51255909/para-swimmer-grace-harvey-speaks-about-walking-in-a-robotic-suit"