Yes, there is some useful stuff available in both languages…
basically, good hygiene and keep a distance from those who are coughing and spluttering (which I would do in any case)…
Also, avoiding stuffy, packed areas (again, common sense with winter flu/whatever on the go).
No-one around here has been abroad recently, so we should be alright, but I noticed this morning that folk are waving-at-a-distance rather than the normal hugs/kisses.

Yes just read it. Extremely thorough
In addition, it's always good to wipe the handle of the supermarket carts with an anti-bacterial wipe before touching it. They are handled by all and sundry and you never know what you could pick up. We keep hand sanitising gel in the car and always use it before driving home from the shops.
Just normal self protection measures that we became accustomed to at a time when my immune system was low.
More likely to be spread by physical contact or airborne droplets than picked up from hard surfaces.
Taking your advice to its logical conclusion, you would have to clean all the packages you have bought and avoid anything that has been on display unwrapped, such as vegetables and bread.
Avoiding kissing and shaking hands and washing hands when you get home are sensible precautions.
But a pattern is beginning to emerge. The people who are dying are mainly elderly and those with a pre-existing conditions and a few doctors who have suffered massive exposure to the disease. No scientific proof, but it seems possible that a minor exposure may trigger the immune system before the virus is able to establish itself, which would explain why many people show only minor symptoms.
No point in using antibacterial cleaning products. This is a virus. In fact it's better NOT to use antibacterial products. All we are doing all the time is building bacterial resistance. The recommendation is to use wipes with an alcohol content.
alcohol wipes… for cleaning hands or cleaning surfaces ???
@Stella : recommendation on a BBC video, use alcohol based hand wipes if needed - look on the packet for its contents. Since I never use them I can only offer you what the BBC medical correspondent suggested.
There has been lots of advice from many countries… not all talking about the same product… but hygiene in general is deemed to be the winner. I reckon each of us will do what we can with what we have available.
I've just checked my bottle of Carex: first ingredient on the list - alcohol denat
so I reckon that is good for OH and myself to use, as and when…
I have a bottle of isopropyl alcohol, which I use for getting mealy bugs off my cacti. I'm going to pop some in a small travel spray bottle I have and use that…no more hand gel in our local shops.
I wonder if some of our notorious local eau de vie would double as a killer of bugs and viruses…


I'm sure it would work wonders Stella. If nothing else it certainly cauterises the throat. Anyway, if you did end up catching something you just wouldn't care about it.
So then — the end verdict is that it must be a good idea.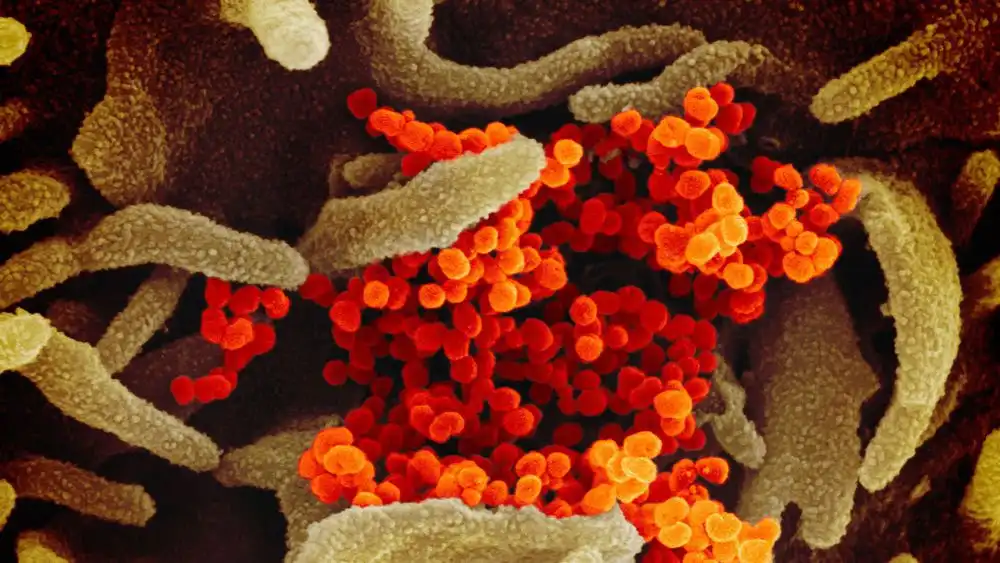 Direct from Marmiton, a dish of freshly harvested Covid 19 really tickles the taste buds. Cheaper than caviar, a perfect match with eau de vie, vodka or le trou normand. Delight your guests with this very à la mode entrée. You saw it first on Survive France!

Hi there x elizza… As you all probably know I don't post a lot on here x

love your meme thing. Such a shame yet again a virus from China. The fastest growing economy… And now they are not letting foreigners in… In case they are reinfected

. Obviously completely forgotten about 2002 and 2011… Here we go again. Yes x
Well… we've no wipes but plenty of gel-with-alcohol… so that will have to do.
Common sense and a bit of forethought… will see most of us through these dodgy times… I reckon.


We still have a bottle of alcohol pour fruits, which we could use.
I have just heard that there are two people ill with the virus in Macon.
I have a poor immune system and asthma, so we have stocked up.