Yup… mine's a very traditional Héritage par Lauhére - not too dissimilar to the one on the head of the chap in the photo.
Warm and comfortable even in full sun! Cost about 50€ IIRC.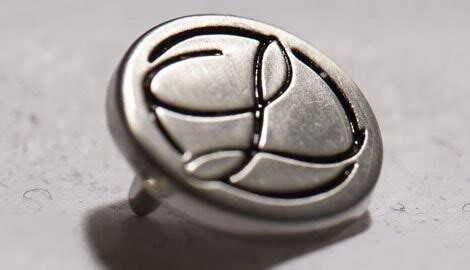 Mine is black/red quarters…
OH is black with the quarters picked out in red piping…
We bought them in the spirit of fun, during a group rally in the pays basques some years ago.
Must confess I looked naff in mine so it's been lost somewhere.
On the other hand, at the same shop I bought an incredibly warm scarf, which has seen sterling service each winter since then…
I seem to recall the articles were hand made locally… which is always a good thing to support.
I've noticed that locals are wearing regular black berets, even in this heat…
as i do mine… the serge material keeps out the heat despite being black. Quality basque, not an imitation! Will certainly last me out!!
I've not worn one of those since they were compulsory at school

I wold imagine that poisoned a lot of girls' attitudes to berets …
My beret for Brownies was like a giant cowpat…

I've no idea how my fellow females managed to look so good wearing their PBasques berets for the group photo… I tried to hide at the back…

OH bought a black one in a fabulously old fashioned shop in Spain years ago. My mum looked very good in her fuschia beret. Perhaps I should try one…
I can't remember the last time I saw one around us in 72.
I saw an old bloke on the side of the road the other day with beret, bleu de travail, Gauloise hanging out his mouth etc. I did comment to dh that all he was missing was his baguette and string of garlic and wondered if I should have snapped a clandestine picture as I imagine there aren't many left!
I have black French one and my sky blue one from my time in the 167th Space Shuttle Door Gunner Regiment. Motto: "As Astra deinde ad Pub!"
I bought a Panama hat in this 'fabulously old-fashioned shop' in Valencia.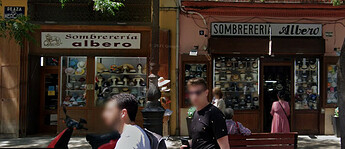 It's 200m on past the main entrance to the wonderful Mercdo Central. There's another branch opposite the bull ring on Av Xativia.
But do not buy anything from these shops. The prices are absurd. I paid €70 for a 'genuine made in Ecuador' Panama hat
I put a lot of research into the Panama hat and mine seems to be a poor example. I know that a really good Panama hat can cost 100's $/£/€ but mine's not as well made as the ones in M & S or Nat Trust shops for £15.
Mine is supposed to be 'rollable' It came in the tube you roll it up in for travel. It started cracking up soonest.
And the woman who served me in the shop was rude and dismissive.
My beret came from a West Indian stall in Shepherd's Bush Market. They're wool. £5.
I was. I soon realised that. As thus my recommendation - don't shop there!