[Rather than the label 'with special guest star(s)...', French music concerts seem to use the term 'invites...', as in Sacha Distel invite Charles Aznavour, which I think is rather nice. The first time I saw Manu Dibango in France, for example, the Cameroonian saxophonist invited some celebrated accordionist – whose name I have forgotten – to justify his appearance at the annual Nuits de Nacre festival in Tulle, a celebration of the accordion and associated music.
Anyway... from the outset of my blog, lavieenalbums, I invited people to contribute and the first person to take me up on the offer, my first special guest star, is my dear old friend, Roger Trew. I met up with Roger on our first day at Exeter University. We were a pair of mannish boys. He had hair down almost to his bum and a matching beard and I thought, This guy looks a cool sort of bloke to hang out with. We sat through an interminable opening ceremony together and discovered a mutual love of English literature, football, music and other male-oriented-pastimes (or MOPs, as they are commonly known). Being a long-haired hippy, Roger used to get chased around his stamping ground of Gants Hill, London, by local skinheads and other bully boys. Ironically though, and being a man of impeccable taste in music, Roger was digging the kind of music that the boot-boys would have appreciated: the likes of The Upsetters, The Pioneers and Harry J & the All Stars.
Like me, Roger can't play a note of music – but he did work in the industry for a few years in the '80s and he certainly knows his musical onions. So, without further ado, All the way from York, England, will you welcome please...]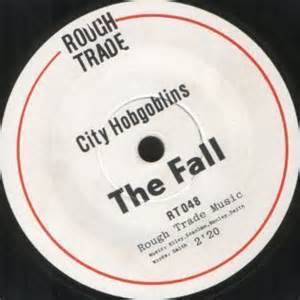 When Mark invited me to contribute to his inspirational lavievieenalbums blog, my initial reaction was to dig out the crates of vinyl, and pluck out that one album that shaped my future tastes; it proved to be an impossible task. Who's to say whether it was This is Soul, Motown Chartbusters vol 3 or Ogden's Nut Gone Flake? And it also seemed a distraction from Mark's personal journey. It's never a good idea to have two people arguing over directions.
Perhaps I could provide my own observations on his journey, some of which is uncannily close to mine. That was easy enough with Nice Enough to Eat, but Mark had precocious tastes. Whilst he was grooving to Stan Getz, I was still waiting for the next Hollies single. So I ditched my 'We need to talk about Marvin' article, and thought again.
Then it struck; going back over his choices, what most of them had in common was an excellent label behind them (Island, Tamla, Verve, Bizarre, etc.). Labels are something I know a little bit about, having worked with Rough Trade Distribution for a short period in the eighties. Rough Trade, 4AD, Factory and Mute were my lifeblood, along with Greensleeves, On-U-Sound and Ace and its many sub-divisions. Each had its own character and idiosyncrasies, and each expanded the musical landscape.![](upload://cSJPFu8RpXrH9LkMHXLbm82drC.jpg)
Of course, these weren't the first independent labels. Sun Records, Verve and others were around in the fifties, and whilst not all were completely independent, they were allowed great freedoms by their parent labels, and were certainly infused by an independent spirit. Elektra followed, and Chess, Stax and Tamla weren't far behind. Chris Blackwell's Island launched at the turn of the sixties, and Andrew Loog Oldham's Immediate, both with an eye on the British music scene, followed a few years later. In response to Island's signing of some of the key artists of the late sixties, a number of the major labels fashioned their own 'boutique' labels to attract the more 'progressive' rock acts. Labels such as Harvest, Vertigo (with its attractive 3D label), Track, Deram and Blue Horizon became the home of the British counter-culture.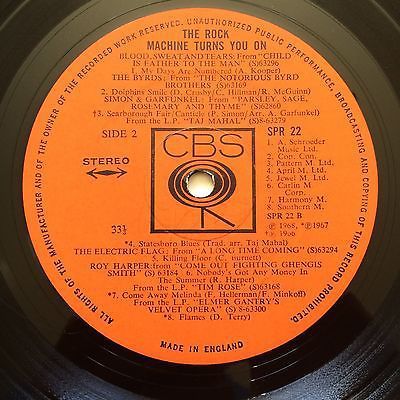 Amongst Mark's choices, even CBS could lay claim to being massively influential, giving us Bob Dylan, The Byrds, Leonard Cohen, Simon & Garfunkel and the wonderful Laura Nyro, none of them having been previously recorded elsewhere. And, with reference to Nice Enough to Eat, CBS also provided us with the first of those 'underground' budget compilations, The Rock Machine Turns You On, featuring many of those named artists.
If Mark agrees [Yes, I most certainly do. Ed.], I would like to provide an occasional column that looks more closely at some of these labels. It is not my aim to provide a comprehensive history of the 'independent' label or even a coherent overview, but similar to Mark's approach, to choose the labels (and the people behind them), that have some significance for me, and hopefully for you.
Now, where have I put that Desperate Bicycles single?