A big blue sky

Looks like an Airbus Buluga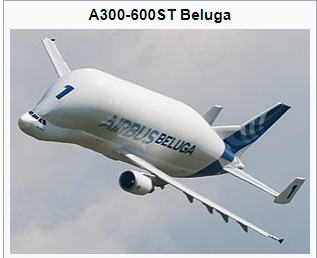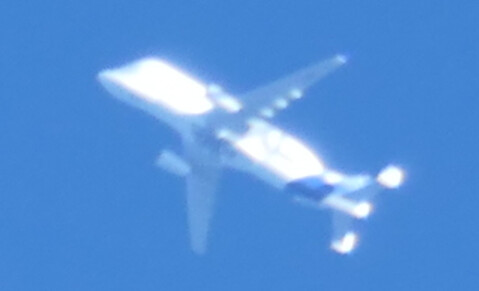 I thought it might be a Beluga but I don't think they're in service nowadays.
It was a total surprise to see this overhead… Just seen Wozza's reply and reckon we're both ontrack.
I think 3 are still in service but it could well be a Airbus Beluga XL, the originals are 27 years old.
They can be seen in the skies around Blagnac (Toulouse) quite regularly…delivering parts for Airbus.
It's a Beluga. My favourite aircraft. Look to the left on the motorised walkway as you head to the gates airside from Duty Free at Toulouse and there's usually 2 of them parked on the other side of the airfield.
Someone said AirBus uses them to ship parts around.
If it has two eyes and a smiley mouth it is one of the four Airbus A330-743L Beluga XL transporters. They range from 3 years old to brand new.
If not, it is one of the five older Airbus A300-608ST Belugas. They range from 21 to 27 years old.
Ship fuselages and wings I think. Are Airbus wings still manufactured in the UK?
Filton in Bristol and Broughton manufacturer all but one planes wings, around 9000 jobs I think in total in the UK.
One way or another it's a Beluga… too far away so can't see the eyes and smiley mouth.
but I'd say we found the solution… yippee…
thanks everyone for the input…
We saw it the same day I posted the photo and it was flying Northwards ( in the opposite direction to Bordeaux)