Spring is nearly sprung and along with the daffodils comes this year's crop of jours fériés or public holidays. Those of us from countries where the 24/7 culture has taken hold have trouble getting to grips with all this and throughout the land the cry of "Will the shops be open?" will soon be heard.





If you're newly arrived in France, you may not know that commerce is subject to strict legislation. Most workers are not allowed to work on Sundays, so the shops are shut. In areas popular with tourists, like the Languedoc Roussillon, these rules do not apply and shopkeepers, particularly those with few employees, can open when they like. Supermarkets are only allowed to open for a few Sundays and public holidays each year and must get special permission to do so.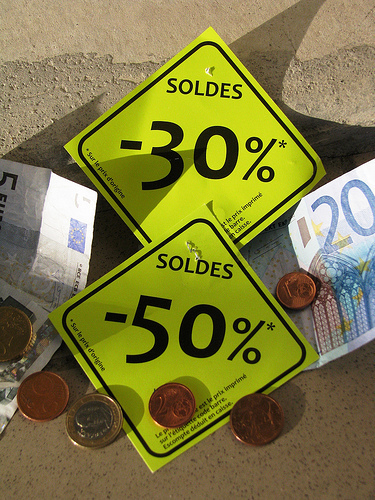 Then there's Les Soldes, The Sales! Shopkeepers are allowed to choose any two weeks to hold a sale providing they are not within a month of the Soldes Fixes or fixed sales. The winter sales, first of the Soldes Fixes, all begin on the second Wednesday of January and the summer sales on the last Wednesday in June. Again, the lure of the tourist Euro means that these rules are relaxed in some areas and the sales can start a bit later, but whenever they start, sale periods must not exceed five weeks. This is why there no branches of DFS in France!





If a shopkeeper wants to close his shop, for refurbishment or even permanently, he must get special permission from the Mairie, if he wants to sell off his stock outside the set sales periods.





Are you with me so far? Well, back to public holidays: Vendredi Saint or Good Friday is not a public holiday in France and so everyone will be working, won't they? No, if you were planning a meal out you'd better check because you might find your favourite restaurant closed. Good Friday being un jour de jeûne, a day of fasting, in the catholic religion many restaurants will close or at least take meat off the menu and replace it with fish. Le Lundi de Pâques or Easter Monday is kept as a public holiday, so apart from a few places that will be open in the morning, everything will be closed.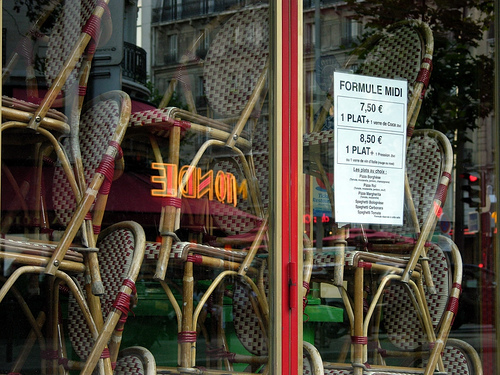 May is le mois des ponts…"The month of bridges, what on earth does that mean?". Un pont is a long weekend where a working day between a public holiday and the weekend is replaced by une RTT or un jour de congé (a day off). Those of you who like to collect French acronyms will be delighted to learn that an RTT is une Réduction du Temps de Travail, a reduction in working hours. Unfortunately for French workers the 1st and 8th of May are both Sundays this year, so they won't get un pont until after Ascension day, June 2nd, ideal for a nice trip to the seaside! We mustn't forget the 14th of July which is also a Thursday, so the 15th will be un pont. This year les aoûtiens, those who've booked their holidays in August are the winners in the pont lottery, whereas les juilletistes, holidaying in July, are the losers because August 15th is a Monday, so no pont – better luck next year guys!





This was written in collaboration with Anne-Marie LEQUEUX who teaches French in Uzès http://www.uzes-french-school.com/ and via Skype to anyone anywhere!





Many thanks to JaHoVil and Palagret for the photos.