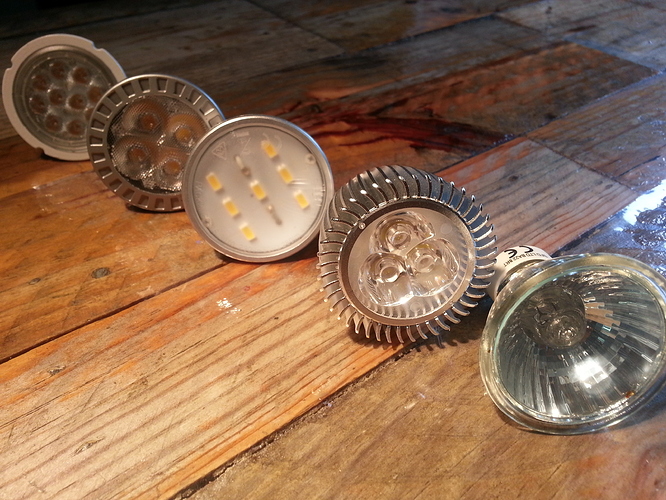 For a very long time I have been trialling and testing LED bulbs, for about 10 years in fact. I am actually quietly in awe of them! I buy standard mains halogen replacements in their LED incarnations and see how they perform.
I'm a photographer so I know a bit about quality of light. From the cheapest very cold, very directional budget units to the much more pleasing end of the spectrum where you would probably not immediately notice the difference, although they they do still give off a cooler light compared to halogen.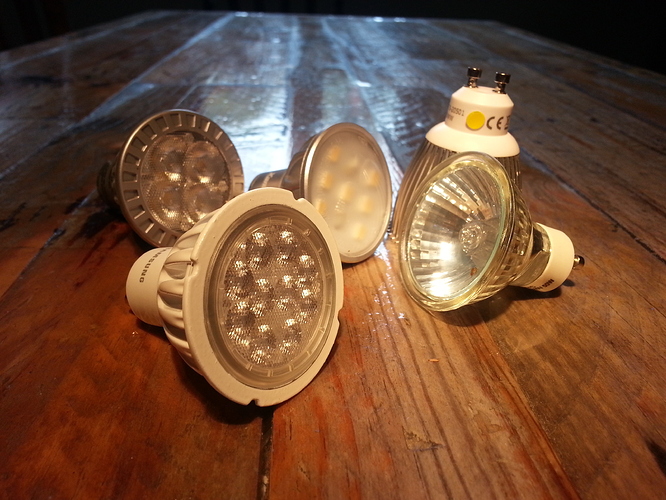 Most recently I have bought three of these high end GU10 replacements for my halogen spots from Xanlite, Osram and Samsung. They don't come cheap at around 8 times the price of their halogen counterparts but they consume only about an eighth of the power. In my house we have lots of these GU10 spots, they are cheap to install but not a week goes by without me replacing at least one of the halogen type bulbs that they are often supplied with.
That is no longer the case as I have found what I believe to be an excellent value and high quality replacement bulb. Out of two Xanlites that I tested, one of them failed after a month, it felt cheap and it looked cheap but was a similar price to the rest and for that reason I won't be recommending them.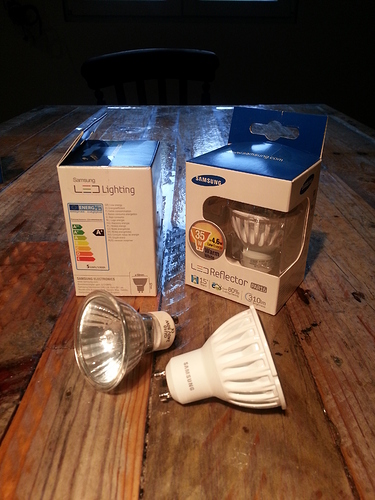 The Osram gives off a pleasing light but Samsung is a nicer looking lamp as it is finished in white, so it's a close call but the Samsung gets my vote.
From my local Bricomarche they are all around 12- 15 euros a piece, but I get mine from Amazon as they are much cheaper, a four pack will cost you around 32 euros delivered.
LED Pros: Life expectancy 40,000 hours - Consumption 4 watts - Working temperature is cool
LED Cons: Cost is around eight times the price of halogen - Bluer/cooler than halogen
Halogen Pros: Warm light - cheap to buy
Halogen Cons: Short life expectancy 4000 hours - Working temperature is very hot - Consumption 35-50 watts
Have you made the switch?