Any help would be much appreciated!
How about by giving us a little more background Mark

@Mark_Waller Welcome to SF
@Mark_Rimmer is the SF go to resource for these matters. I've tagged him so he may be along later but you will need to provide further details as suggested by @John_Scully although you could DM him direct by clicking on his name.
Hi Mark and welcome…
You've already had some replies…
Just a few questions that leapt into my mind…
Which country are you importing from?
Has the 1975 VW camper been modified in any way ?
Yes, I'm sure Mark Rimmer will be answering asap
good luck
Hello and thanks for your replies.
I'm British living in Sallies de Bearn & married to a french citizen.
I've been living here just over 2 years and have applied for my carte de sejour but still waiting for it.
The van is a 1975 Volkswagen bay window camper which is registered in the Uk, has no modifications other than the interior which was restored around 4 yrs ago.
Fortunately the age works for you!
Any vehicle more than 30 years old can be registered as a "vehicule de collection" & can obtain a certificate which will certify it as such, subject to certain conditions, from the Federation francaise des vehicules d'epoque a.k.a FFVE.
The main two factors to bear in mind is that it must have left the factory as a camper & once registered cannot be hired out or used for commercial purposes.
Your first move though is to declare it as imported either through your regional SIE/tax office for a Quitus Fiscal if you can prove that it arrived pre brexit, or to Douanes for an 846a post brexit.
The FFVE web site containing more information & their application forms is https://www.ffve.org/
@Mark_Rimmer thanks for the info! Much appreciated!!
Can I ask, would it make any difference/help if I signed the van over to my wife and she registers it in her name as she is French ?
@Mark_Rimmer It is registered as a motor home on the V5, would that be sufficient?
The van has been here since May 2019 but unsure on how I can prove that, any ideas?
Thanks in advance
have you had it insured while it has been here in France ??
Yes it's fully insured with a Uk company
Ah… if the policy shows that it's normal residence is France… that might be helpful.
and a control technique/service… perhaps ??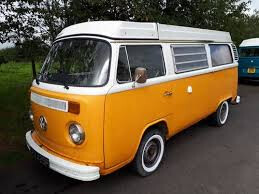 looks lovely… which country was it imported from into the UK originally… (noting the LHD) ???
almost green with envy…



Do you mean for registration? No. you will need an FFVE certificate or date document from the manufacturer.
Signing it over to your wife if it is registered to you adds another layer of paperwork & the owner's nationality makes no difference to the process.
Did you know that three guys, working by the kerbside, can change the engine in one of those in 90 minutes? And I speak from experience.