Our local cinema has had a digital make-over. God alone knows how they've found the money to buy the new projector and rig up all the speakers, but they've managed to transform a Spartan auditorium into an audio-visual pleasure dome.
It's a huge barn of a place, with the rows of seats steeply raked right up to the projection room at the back. On version originale nights, the ex-pats and the more arty-farty locals are dotted around the outsized venue like cricket spectators at a county championship game on a chilly afternoon in April. Even for the most popular French or dubbed-into-French films, I can't imagine that the place is ever more than half-full. So the money certainly doesn't come from the paying public, who part anyway with a very modest tariff.
No, I guess it comes from the Conseil Régional, Conseil Général or whatever other public body channels government money into the independent art et essai circuit. Probably seeing the writing on the wall revealed this week by Francois Hollande's first austerity budget, the cinema shut its doors earlier this summer for a week or so to effect the modifications. While there was still money in the kitty and before the projected exodus of wealthy citizens. And lo! God said, pick up thy balls ye rich tribes of Gall and go play with them in some far-off tax havens.
We have helped to support our local cinema by going not once but twice in a single week. On both occasions, our fellow spectators have numbered no more than 20. My wife once took time off one afternoon from her daily travails to go and see a film at the Rex in Brive. Arriving just after the lights had gone down, she fumbled her way to a free seat and sat down right next to the only other person in the cinema. A man, too. Being a good-humoured soul, she made light of the situation and retreated to an empty row. We've never been similarly embarrassed at Vayrac, but, as one of the few in such a big space, you feel a little self-conscious until the darkness restores your anonymity.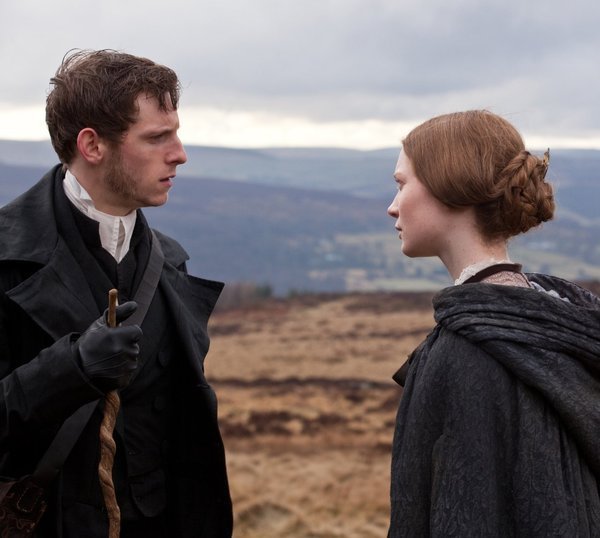 There was a new version of Jane Eyre on the Monday night, followed by a new documentary on Bob Marley on the Thursday. I wasn't sure whether the world needed another cinematic version of Charlotte Brontë's classic, but Debs pointed out that we think nothing of new theatrical productions of Hamlet, so I tagged along – and very glad I was, too. For a start, it was filmed mainly in Derbyshire, so the stunning landscape reminded us of our beloved Sheffield. Perhaps it was the new digital sound-system that made me so aware of the wind sweeping across the moors that I could almost feel it cutting me to the bone. The film underlined like no other version that I've ever seen the sheer cold discomfort of 19th century life. It looked and felt like that famous canvas come to life of the Brontë sisters painted by brother Bramwell. Life for a Victorian governess must have been a fairly joyless activity. Little wonder that Jane falls for Rochester and that her creator and her sisters spent their time cooking up romantic hot-pots for future film directors.
I didn't expect many natives for the screening of an old British classic, but I did have hopes of a full house for the Bob Marley film. Popular music tastes in our adopted country are notoriously suspect – Claude François is a stain on the national character – but people generally like Bob Marley here as much as the rest of the world does. Nevertheless, my suggestion that we go a little earlier than usual to avoid queues at the box office was palpably idiotic. There were even fewer spectators than there were for the new Jane Eyre. What's more the international contingent, who usually lively up themselves at parties, were mysteriously absent. So we were a mere hand full, ranging from a surprisingly old couple to a little boy with his mum and a Bob Marley t-shirt.![](upload://aUoWhwCxidKThfqDB88Zh6GdIq2.jpg)
Perhaps the length of the film put off the public. Two and a half hours might seem too long for a music documentary to some, but it offered hope to me that the director would do justice to the subject. Thanks to an ambitious and self-confident social secretary at Exeter University, the Wailers headlined our summer ball back in 1975 or 1976. We were told that the band's itinerary on that particular tour was London and Exeter, which seems quite ludicrous now in the light of Marley's subsequent deification, and which certainly underlined how privileged we privileged middle-class students were on that unforgettable night. Unable to say that I saw The Beatles, I have earned gold kudos stars thanks to Bob Marley, the I-Threes and all the way from Kingston, Jamaica ladies and gentlemen the wailing Wailers. So the film's running time suggested to me that the director Kevin MacDonald, who made The Last King of Scotland about Idi Amin, had done his homework.
In fact, it wasn't a minute too long. Had there been any audience to speak of, the 'sensaround' digital sound would have had them dancing in the aisles. Beautifully and creatively edited, the film started in the Jamaican hills of Bob's childhood and ended, more or less, in the Bavarian mountains at the sanatorium where he went to die of cancer. The disease that probably dated back to a game of football, during which someone spiked his toe, transformed him into a fragile ghost-like figure staring out shockingly, like a death camp inmate, from photographs that I had never seen before.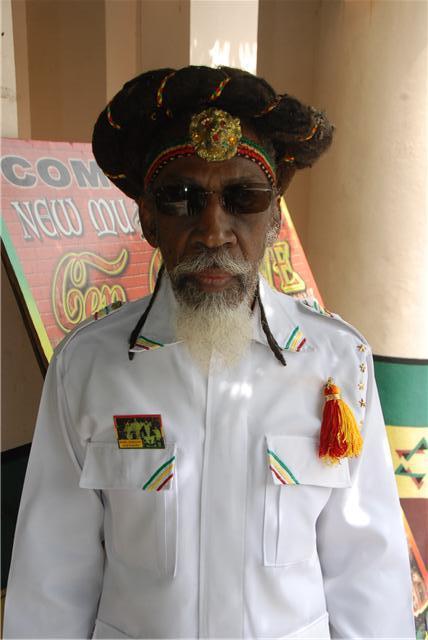 There was much about the film to celebrate and much to laugh at: the brief incomprehensible interview with the Wailers' former producer, Lee 'Scratch' Perry, for example, now purple-haired and irredeemably bonkers, building bonfires in his Swiss [!] garage; and the clips of Bunny Wailer, an elder statesman from an era when reggae was still a Jamaican rather than global music, sporting crazy glasses and an outfit that made him look like a diplomat from the Planet Pluto.
And what of Bunny's former fellow Wailer, the hero of the story? Robert, as Bunny called him, came over as one of these likeable but maddening self-absorbed characters, driven by a great talent and single-minded ambition and supported all along the way by the very people who are casually neglected in pursuit of the goal. Generous to a fault, he gave much of his money away indiscriminately to hangers-on and the genuinely needy. Rita, his former wife, forgave him for his many transgressions with other women, because he was just that kind of character. But the poignant last words on the man came from the children for whom he had but little time during his brief life. They would have preferred to know their father better than bask vicariously in the adulation of all those millions of fans around the world.
If it comes to a cinema near you, go and see this marvellous film. Austerity is officially upon us and art et essai picture houses all over France will need all the support they can get.