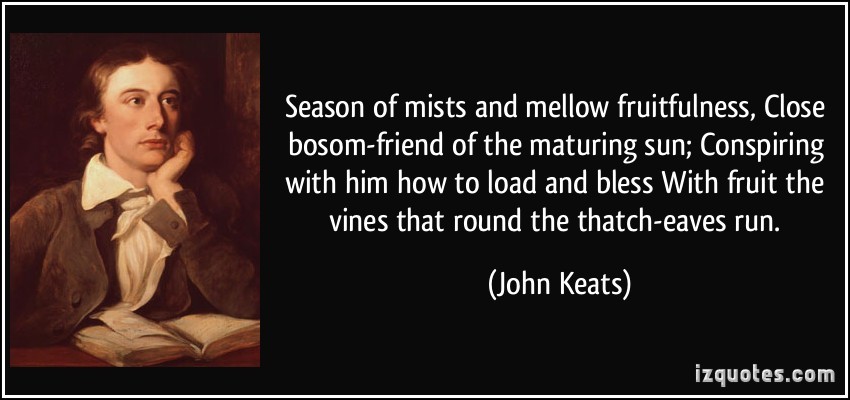 Well October seems to have flown by…& its not helped by having to write this post a few days earlier than usual due to our departure on Thursday for our holiday…at last! Hopefully by the last day of October (the usual day for publishing the blog) we will be on day 3 of our cruise & will be exploring Kotor…& hopefully it will be warm & sunny

so forgive me if this blog post is a little early & probably a little shorter than usual too.
Lets go back to the beginning of the month. As predicted, the only B&B guests we have had this month were the 2 lovely ladies who departed on the 1st. They were really good fun though & we were pleased that our main season ended on such a high note. They had been doing a house sit in Italy & wee having slow a meander home to see a bit of France en route. They delighted in showing off their new tattoos…each had had a decorated figure 8 tattooed on their forearms. The significance of this escaped us completely, but then we never did play bingo in the UK! Yes…88…two fat ladies

That just summed them & their great sense of humour up completely . Loved it

That B&B stay looks like being our last for this year. Although I did discover some Cheque Vacance cheques which I always keep back until the end of the season to save on the commission, so that will be a bit of welcome money when they get processed next month. Happily too we still have our young couple in the gite, so some money is still trickling in thank goodness. They don`t seem to be in a great hurry to find a house so I suspect they will be here for a couple of months more…which is good news for my bank account

They had a small supply of wood delivered last weekend too so at least they will be a bit cosier over there now.
Our next visitors were our daughter Hazel & her husband Phil, who tagged a weeks stay onto a weekend trip in Paris with some friends. I think Phil in particular was pleased to get here, as his wallet was beginning to suffer after exposure to Parisian prices! We had a lovely week with them…not doing a lot as they wanted to "just chill" but they did help us in the garden a bit & they cooked one night too, which was nice. We also went to Royatonic (the thermal spa & swimming pool complex near Clermont Ferrand) & then Hazel & I had a mooch around the shops in Clermont itself, leaving Phil to read, drink coffee & watch the world go by in Place Jaude. That was such a treat for me…I miss doing girly things like that with my daughter. Hazel made her dad very happy too by accompanying him to one of his English discussion groups. She doesn`t get much chance these days to speak French, so she enjoyed all the banter there too

We also took them to meet Viviane at the restaurant in St Etienne sur Usson where we had a lovely lunch on their last day here. Phil was pleasantly surprised to discover that Auvergnat prices for the meal, were a lot easier on the purse than Parisian ones! They did make up for that though by visiting a wine fair at a local chateau afterwards where the credit card took a bit of a hammering, as they do like their wine those two! They did enjoy it though so that was the main thing

The house has been a bit quiet since they went home & autumn is very much with us now. The weather has started to become chilly in the evenings & mornings, but we are experiencing some very pleasant temperatures still during the day. I love autumn here. The tree colours are fantastic & we often have mist in the valley with beautiful clear views across that to the mountains. We are lighting the fire every evening now but haven't really needed the electric heaters very much so far. I hope the nice weather continues for our house sitters (our son`s parents in law) next week so they will see the Auvergne in all its autumnal beauty.
My art class has restarted now too. It has been lovely getting back to painting again & I have already finished a slightly more abstract (than normal for me) autumnal watercolour so I am really back into the swing of things. We went out for a nice lunch together in Issoire to start off the year which was nice too. I am glad that the nights are drawing in quickly now as our group has been commissioned to paint a small electricity substation in the village, & frankly not many of us are relishing the task! It will have to wait until the spring now…what a shame!
Geoff has been very busy with his teaching activities this month which is always good news financially, but it does mean he is out an awful lot. He had some good news the other day too, as he was asked to quote for more work next year & also got some document revision work to do from the university as well. I sometimes wish he would slow down a bit but it is not his style really. I can`t ever see him retiring somehow…but he really does enjoy what he is doing so that is all that matters I suppose.
We havent done a lot socially this month – well apart from all the things we did when the kids were here. However we did go to the cinema the other Sunday to see Cezanne et Moi – a film about Cezannes relationship with his boyhood friend Emil Zola. Geoff really enjoyed it & I was really proud of myself as I managed to follow most of it (it was in French of course) & didnt fall asleep as I had feared I would! We were hoping to go to see the latest Bridget Jones film this week but we are having a problem getting to a VO ( where it will be in English) session. I really dont fancy seeing Bridget speaking French somehow & suspect a lot of the humour won`t translate very well!
So , now its all systems go for our holiday at long last. All that remains is to pack the cases & drive to Lyon for our flight to Venice on Thursday. Bet you are all jealous now…but it really is more than time we had a holiday & we are so looking forward to it. Our house sitters (Lesley & Dougie who are our son`s parents in law) are here, they & the animals look as if they are going to have a good week & we are now all set to go. I will tell you all about the holiday next month…if we come back that is

A bientot mes amis