No, but there is a bloody great crack.

You'd think that the one thing a furniture manufacturer would have high up its priority list was actually getting items out of the factory and delivered to the customer without smashing it to pieces - 2 attempts out of two so far.
This time one leg split away from the carcass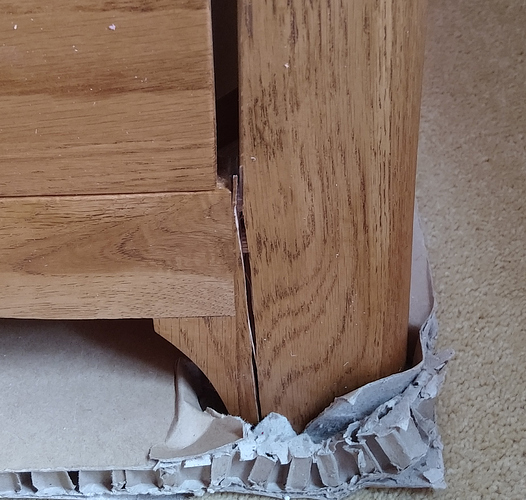 The first attempt to deliver the chest of drawers had a split at the top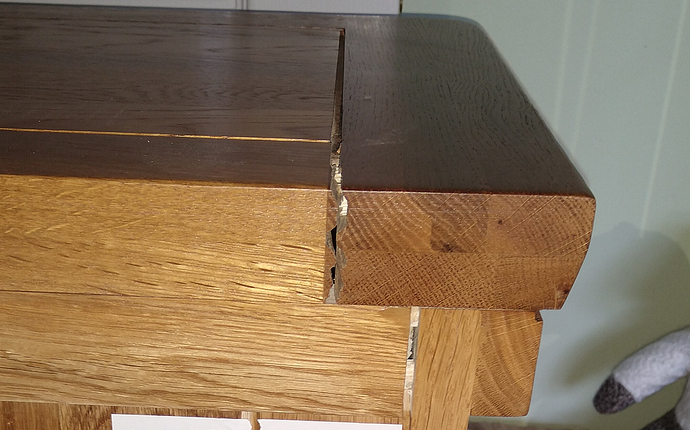 Oh well, third time lucky perhaps.