Seems like an odd thing to do at a time when they must be desirous of all the revenue possible.
where online is this being mentioned??? … apart from the RailUK- Forum link you offered…
I've not see it anywhere else… so far…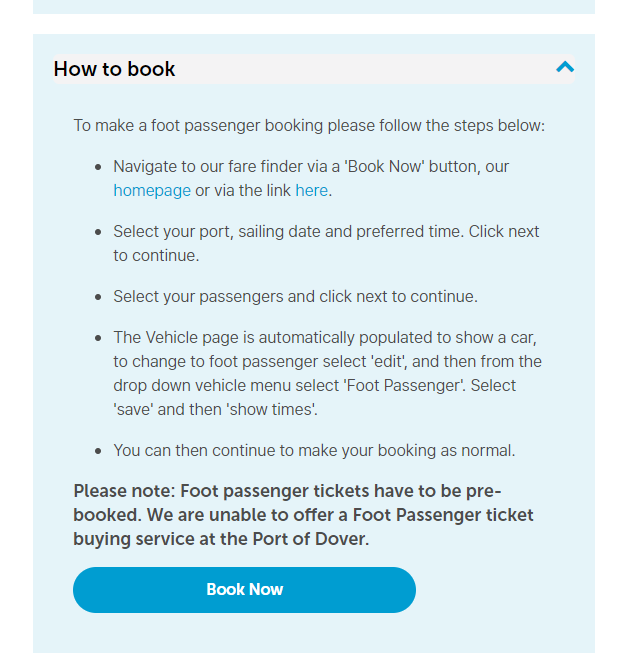 Maybe P&O are looking to cut back on staffing numbers needed to accommodate foot passengers, they no longer pay even the UK minimum wage to most of their staff
I found the following in a TripAdvisor review from 2019, which may explain why P&O may wish to cease accepting foot passengers:
"The service for foot passengers has been eroded to the extent that we will stop going. Group feeling is that P & O do not want foot passengers on this service. With admin staff, buses etc, it must be a loss leader. Now it seems that they are passively discouraging the few foot passengers left. "
I think they should be obliged to take foot passengers as part of their licence.
Not everyone has a car to travel with.
More business for DFDS! I wont travel with P&O as I wont endorse their behaviour to staff.
Neither would I, if I ever needed to cross the Channel again, which is doubtful, a simply outrageous company. I suppose there isn't enough capacity with DFDS (who I used to use from Dieppe) and the Tunnel combined.
I personally banned Brittany many years ago because of fraudulent and unhelpful behaviour, I doubt it harmed them at all but it did make me feel better.