Aahhh, Graeme. There's painting and then there's transformation! Depends rather on your budget and design intentions. I am assuming you are thinking walls and woodwork, not furniture because those have some different solutions.
The full range of UK suppliers Farrow & Ball as well as Little Greene are available in France. There really is no alternative for the colour nuances.
Mylands (UK) is also available through a designated supplier in France and is formulated with crushed marble for incomparable pastels but your painter will curse you because it is rather thick and requires very soft brushes.
The best made in France paint is possibly Ressource
https://ressource-peintures.com/categorie-produit/peintures/
BUT! All of the above provide colour charts and, for a not huge price, sample pots that a skilled French painter can match à la mèsure. The only caveat is that without your knowing exactly the base paint composition and dye components that the colours may not hold over the long term. This can mean a subtle change into not quite the carefully selected colour as first applied.
Peeling, flaking and other horrors are directly down to getting a good painter with a trusted paint supplier who understands prep work. That and the cheaper paints with higher water content will require more (sometimes 4) coats depending on what they are covering. Your paint, whether matt or not needs to be the correct solution for (primed if not already painted) concrete/stone/plaster or wood surfaces. All are not equal!
And then there are the fairly new 'French wash' effect paints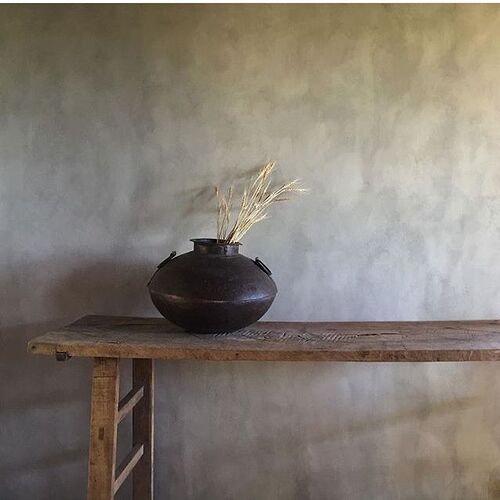 The joys of interior transformation!