Share you portrait images here
Superb Steve, mesmerising image.
Definitely caught the moment Stuart, the hardest part of portrait photography. Well done

Hi Fiona, that's exactly the comment I made when I posted it in reply to James' photo "My Beautiful Wife". She has lovely eyes and it's a shame she has to wear glasses.
Erm whats that James for the uninitiated? Remember the darkroom is for prats like me aswell

This is great Steve, what was the lighting setup for the high key effect here?
James
Amazingly good, I'm just drawn to them instantly, but then I know nothing. Did she need a lot of photoshop?
Fantastic Fiona. What a beautiful boy you have. If it's ok to say beautiful for a boy?
Max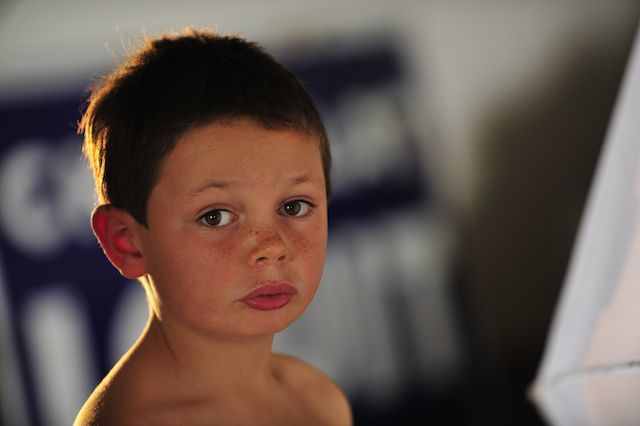 Looks like it should be getting towards dusk,brilliant.
2 bare Elinchrom 500's on full power, it was the middle of a bright sunny day.
I used to be terrible for that - James makes me buy the liquid stuff now…
Perfect, really nice and bright, and a cheeky expression!
Tilly