Printer looking a bit discombooberated tonight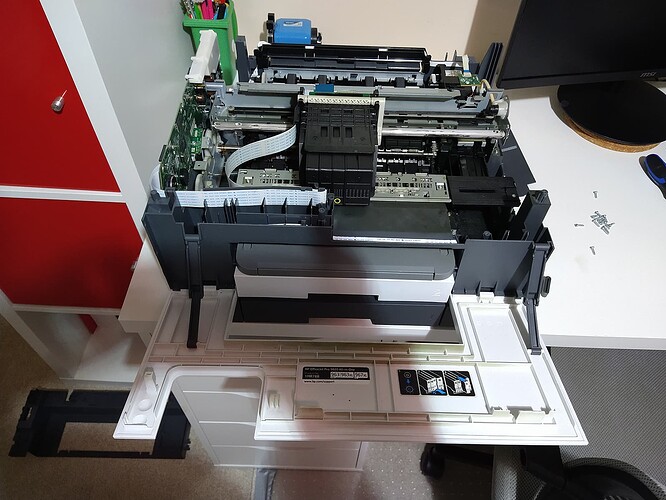 As I have mentioned before I am a firm supporter of the "right to repair" and that service info and parts should be available for our technical gadgets -and this is a good example of why.
We came back to a "dead" printer, turns out the culprit was a single gear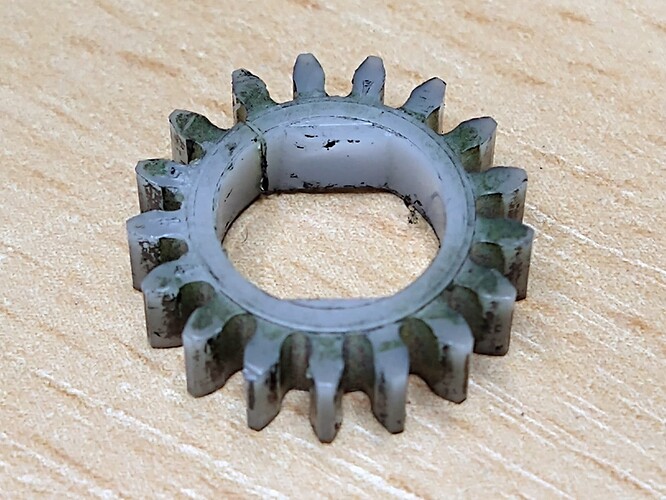 I've got the printer apart** and extracted the cracked gear but, not without much more damage in terms of broken clips than I'd like - I can probably get it back together without too much being obvious but it is still annoying. It is also possible  that I have damaged the print head but I think I "got away with it" - all because there isn't a service manual available which at least covers disassembly.
So a part which is probably less than 1¢ commonly fails (judging from the ease with which I found that specific part and almost no others online) and turns the printer into e-waste (HP don't sell the part, naturally).
We can't go on with a "no repairs, buy new" culture.
** Quite a bit of "need to remove A, which means removing B, in turn C and D but D needs A to be removed so having to pull and twist and break some plastic" only to discover later that removing Y and Z some distance from ABCD means I can get the whole lot out and apart without damage, or could have done, had I known