Comedy gold! TEGAN DELETE THIS FFS!

Interesting comment in this article about vote verification:
Each vote requires an authenticated email address and a verifiable UK post code in order to be counted.
Is that actually the case?
Not a UK postcode, I had to put my name and address though.
nb the irony, if you look at their comments they can't spell Britain or democracy, and this is their 'official ' photograph/video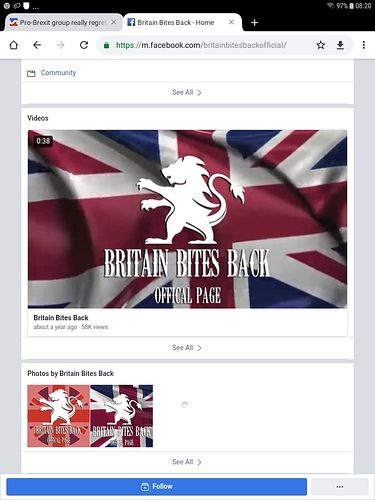 It's so bad it's got to be a parody account!
You would think so… but probably not.
It asks for a verifiable email address and a UK postcode or country of residence… They've since written back to me twice, once to say that it would be debated and a second time telling me the Government isn't going to revoke A50 no matter what.
James O'Brien on LBC has it nailed - a good working man's reasoning for a second referendum - measure twice cut once.
Brilliant analogy in my view.