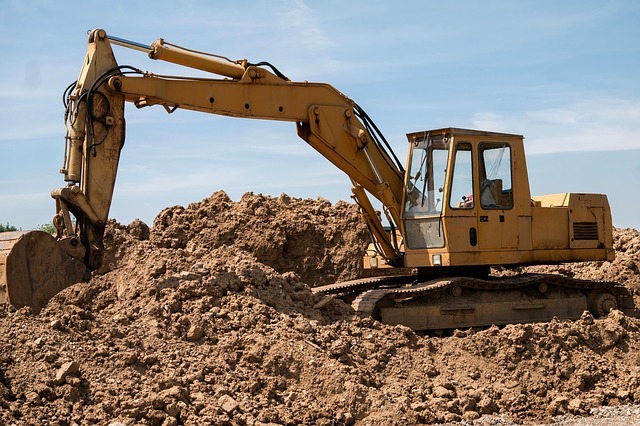 Today we noticed a couple of men taking photos of our house from the bottom of our garden accompanied by the son of our neighbour. The son does not live with his mother who is in her late 70's to early 80's but he keeps machinery in her existing barn. My wife and I went to chat to the men who identified themselves as being from ERDF. There is a pylon that cuts over our land.
Slighty detached to our house a dividing garden wall is a two storey barn in the neighbour's garden and extends 10.5 metres down our wall and in front of our house. It is unsightly but it was here when we moved in so we accepted it.
As a result of talking to the ERDF men and the neighbour we learnt for the first time that he was building a 11 metre extension to the two storey barn. This will restrict our light and view considerably as well as the metal structure looking unsightly.
My wife and I attended the Marie office to be informed that planning permission had been granted. We explained that no one had informed us of the plans and the neighbour's son (who does not live here) had not had the courtesy to speak to us regarding the plans. We looked at the file to see that the son (applicant) had stated "Il n'y a aucun vis-a-vis avec le voisinage." Clearly, this is not true. Our view and the shade and less light from the sun etc will be changed considerably and changed drastically from each front facing room in our house.
We have since spoken to the Mayor and the Planning Department who tell us that despite the above comment on the signed application (apparently it would not be relevant anyway for an agricultural building), it has been approved and there is nothing that can be done about it from their perspective because the papers have been submitted correctly.
We have now been told that the only way forward is to contact a Mediator to try and mediate.
My questions are to the forum are;
1) I would have thought the applicant should have sought the neighbours views before submitting the application. Is that my common courtesy just kicking in or is it a requirement?
2) Does the Mayor and the Planning Dept not have to check with the neighbours and come and actually look at the proposal on site?
3) Has anyone got any advice as to the way forward now please?
It is a real shame because everyone has been so very friendly since we have been here (July 2014)