Check out the new format of our web site and tell us what you think.

If you like the mountains and you think you may need some help ski touring or snow shoeing, Pyrenean Odysseys is the right address! Our guides are all certified and English speaking, and our local base-camp is in the heart of the Hautes Pyrénées, near the World Heritage listed area of Cirque de Gavarnie!
This year is THE YEAR OF THE PYRENEES, and we are starting a new adventure that will take our guests from the Atlantic to the Mediterranean Sea, we call it: Along the ridge, across the frontier. But this is for the spring. We will talk about it later.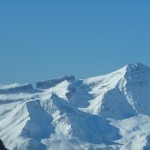 There is some fresh snow on the summits. Do not hesitate to check us out, for accommodation or any help. We have a group of 6 ski touring visitors currently warming up next to our little fire place. Too late to join then this WE, the hotel is full, but check out our availability and prices for feb and march.
See you soon in the Pyrenees.
Cheers
Laurent