Does anyone have a recipe for peach chutney? The peaches in question…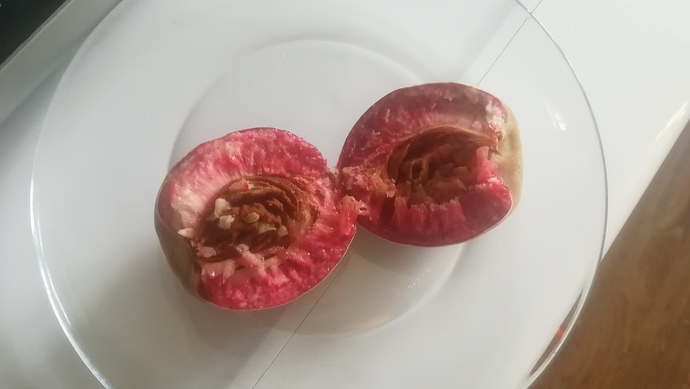 are the fruit of an ancient pechier that this year produced a glut of these fruits sauvages which have very moist flesh, a thick bloom, a very distinct pleasing and peachy flavour with a touch of tartness, and (I think) they are of limited value as a confit. I may be very wrong.
My wife likes powerful pickles and adds oodles of garlic to everything. Any recipes or suggestions will be welcome.