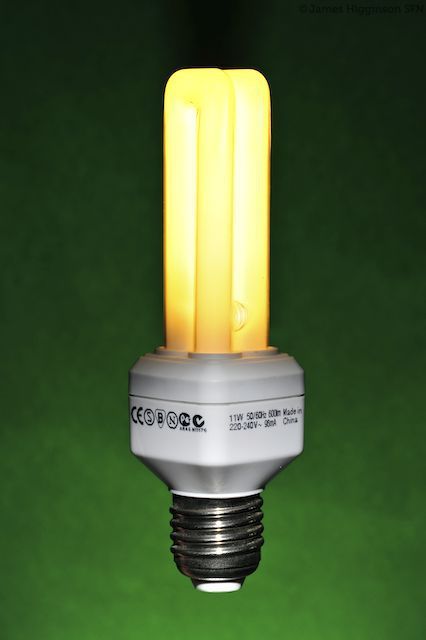 Fossil fuels, greenhouse gases, pollutants – these are the first things that spring to mind when the word "energy" is mentioned. So what springs to mind when we add the word "renewable"? And how can the average person use renewable energy sources in their build?
Renewable energy is – quite simply – energy that comes from sources that can be regenerated or cannot be depleted. There are five basic sources of renewable energy, wind, water, the sun, the earth and biomass. All of these can be used in differing ways to provide an optimum amount of renewable energy for each individual household and its different requirements. Before thinking about any system, it is wise to think about your heating requirements and look at energy efficient measures, such as wall and floor insulation, to keep your need for heat to a minimum.
Solar heating is probably the best-known form of green energy. After all, solar energy is the source of all life on earth! In just half an hour, enough of the sun's energy reaches the earth's surface to satisfy the world's energy demands for a year. Given that this power is clean, free, silent and limitless, it seems a shame not to use it!
There are three main forms of solar energy:
Passive heat – this is the heat that we receive from the sun and can be taken into account when designing a building so that less additional heat is required.
Solar thermal – the most familiar use of solar power where the sun's heat is harnessed to provide hot water for homes or pools.
Photovoltaic – the energy from the sun is used to create electricity to power appliances and lighting.
Photovoltaic installations use cells to convert solar radiation into electricity; as the light shines on the cell, it creates an electric field across the layers causing electricity to flow. Uses can range from calculators and torches right through to complete integrated systems for homes, public buildings and offices.
Solar panels can provide heating as well as domestic hot water and heat for larger installations such as swimming pools. The panels are fitted to the roof and retain heat from the sun's rays, which is then transferred to a fluid. A hot water cylinder stores the water that has been heated, ready to be used later. To be suitable for solar water heating, a property will need 2-5 m2 of roof or wall that faces southeast to southwest. There should be no other buildings or trees overshadowing it, as this will decrease the output. The roof must also be strong enough to take the weight of the panels especially if they are going to be placed on top of existing tiles. Ideally, there will also be space to locate an additional water cylinder. The cost of installation will depend on a number of factors including the size of the collector, type of roof, existing hot water and heating system and the geographical location. Obviously a small property in the far south will incur lower installation costs than a large manoir in the north!
Solar systems are generally low maintenance and usually require only an annual check by the householder and a more detailed check by the installer every three to five years. It is important to check that the collectors carry the Solar Keymark or CSTBat certification. This means that the installation will be eligible for a 50% tax rebate.
Biomass comes from organic matter, either directly from plants or indirectly from industrial, agricultural, domestic or commercial products. It is often referred to as 'bio energy' or 'bio fuel'. There are two main forms of biomass, woody and non-woody. Woody biomass includes all forestry products, energy crops and trees such as willow which are fast growing and grown especially as a 'crop'. The second type encompasses animal waste, biodegradable products from food processing and high-energy crops, such as rape, sugar cane and maize. As far as the householder is concerned, the most usual use of biomass is in the form of wood pellets, chips or logs.
As any French resident or frequent visitor to France, will know, wood is an incredibly important part of rural life and for good reason. It is the most common form of heating by far in the countryside and an orderly woodpile is an essential accessory to French country life! For many people in rural France, wood is either free or cheaply available and as such it will continue to be an important source of energy. The only real downside is the amount of time and effort it takes to faire le bois!
The most usual way of heating a home in this way is by a stove. They can be fuelled by pellets or logs but only pellets are suitable for use on 'automatic feed' type stoves. Stoves are normally around 6 -12 kW in output and those with a back boiler provide hot water too. Alternatively a boiler can be connected to the central heating and hot water systems to provide a greater volume of heat – 15 kW and more. Such boilers will use all forms of biomass and are often found in commercial situations. For example, many of the fuel-powered boiler rooms within schools in the Landes area, have been replaced with wood powered boilers. This enables them to use the by-products of the logging industry. As the largest forest in Europe, the paper and sawmills of the Landes create a huge amount of "waste". Combined with roadside prunings and "un-wanted" wood from the Atlantic beaches, this "waste" becomes a source of energy.
Tax rebates are also available for the installation of biomass systems. The system must function at least 65% efficiency and conform to the appropriate standards. A full list of these, along with the requirements for all other renewable installations and the amount of rebate available, can be found on www.industrie.gouv.fr.
Ground source heat pumps are increasing in popularity within France. They use lengths of pipe buried underground, either in a borehole or trench, to absorb heat from the earth. This is then transferred to the house by means of a pump. A heat pump can provide 100% of the central heating requirements of a house but usually only pre-heats the hot water. This means that a top up (usually a chauffe eau) heater will be required. A heat pump is still using some electricity so this has to be factored into running costs. Depending on its efficiency, for every 1kW hour of electricity used to power the system, around 3-4 kW hours of heating will be produced.
It is also possible to run the system as a cooling system in the warmer months. By reversing the pump, heat can be extracted from the building thereby cooling it. For those who wish to be totally green, it is possible to install solar PV or another form of electricity generating system to power the elements of the system that need an electrical supply. This could be hydroelectricity or wind energy!
Most people think of wind turbines solely as huge structures grouped on wind farms supplying electricity to the national grid. However, individual turbines with a power output of only a few hundred watts are becoming much more common. Wind is another clean renewable source of energy that is being increasingly harnessed, especially by those in remote locations where a conventional supply would prove expensive. There are two types of turbine; mast mounted i.e. free standing and roof mounted. These can be sited directly on the home or an adjacent building. The ideal site would be a hill-top with clear exposure and away from other obstructions such as buildings and trees. Full details and prices of both on and off grid systems, can be found on www.energierenouvelable-direct.com or the English version www.windpower-direct.com .
Hydropower is one of the oldest and most proven methods of harnessing renewable energy. Improvements in technology mean that a micro hydro (under 100kW) scheme is now a useful means of producing electricity. Electricity is produced using the energy stored in the moving water. However, hydropower does require the source to be close to the site or a suitable grid connection and the costs of installation can be quite high. A feasibility study and site survey must be carried out by a professional who can advise on the viability of the project.
QUICK GUIDE TO RENEWABLE ENERGY SOURCES
BIOMASS / WOOD
Good choice of stoves / boilers / cookers to suit all tastes and budgets.
Also helps with waste by using energy from products that are often disposed of in landfill.
The ash is excellent for the garden!
Requires storage space. Labour intensive to prepare.
May need to be purchased.
SOLAR
Photovoltaic cells release no greenhouse gases.
Proven, safe technology.
The panels are heavy and the roof must be strong enough.
May require space for another water cylinder.
WIND
Large potential resource.
Can be a practical solution for remote locations.
Turbines can last up to 20 years and require service checks.
Blades and batteries may need replacing depending on the system.
WATER
Old and proven method.
Useful power can be produced from even a small stream.
Installation costs high but can be less than grid connection in remote areas.
Need to allow for seasonal variations in water flow.
Requires specialist assessment.
GROUND SOURCE HEAT PUMPS
Can provide a cooling element too.
Utilise "free' ground heat.
Payback period is relatively short – usually three to five years.
Lifespan is longer than conventional heating and cooling systems.
Require space for the trench or borehole.
Require electricity to power the compressor and pump.