Any Sailors, pro or amateur? I am ex MN, ex Harbourmaster, ex Liveaboard, my yachts???
This is a boat I built, and lived on for quite a few years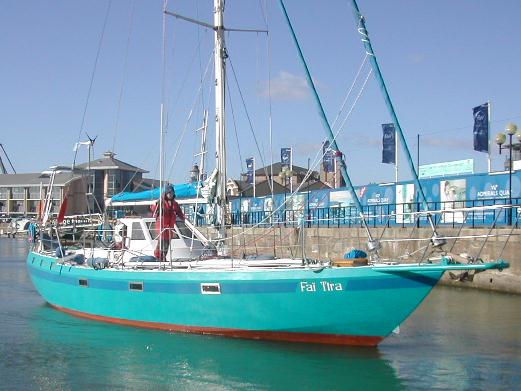 Hello, sailor!
[I have always wanted to say that… very childish of me, sorry. I'll get my coat, as they say.]


Ex MN sparkie Bill.
Benline, Ellermans, Shaw Saville, Bankline & Stephenson Clarke.
My first ship…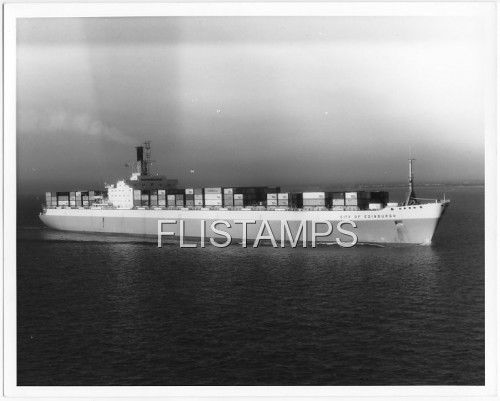 Ben Line, Manchester Liners and Sugar Line, Peter, Engineer. My first Ship was 'SS Bengloe', she was a new ship then. There is another Sparkie on here, hope he 'shows up'. Had a great time, mainly tramping, esp'y with Sugar Line, never knew what to expect next, but they got you home after 6 months from 'wherever'. One of the places I got to see with them, was Pitcairn Island (Mutiny on The Bounty) it was the Skippers last trip and He wanted to see it, we diverted 100s of miles, on a 50k ton bulk carrier for the purpose

My dad took a naval pinnace after the war and turned her into a motor yacht which he named after me, Lisa Jane.
He had an inboard diesel engine and two masts, our top speed was eight knots.
He kept her at Basil Point directly across from Glasson Dock on the River Lune and during the summer we spent all our weekends on the boat.
We sometimes sailed to Piel Island off Barrow in Furness which had a ruined castle and wonderful blue clear water.
There was a row of fishermens cottages and a pub. If they wanted to raid it they had to come by boat too!
That was quite a job your Dad did, I know Glasson well Jane, being from Whitehaven, been there a couple of times on my boats (nice pub beside the Dock), never went to Piel though, sure it's an interesting place

Very impressed , good looking boat; like how you have rigged it… not my choice of colour but hey.
Amateur sailor of dinghies since knee high to grasshopper… and i'm not sure if you would call it professional or not… but joined the RN at the age of 17… my first ship

…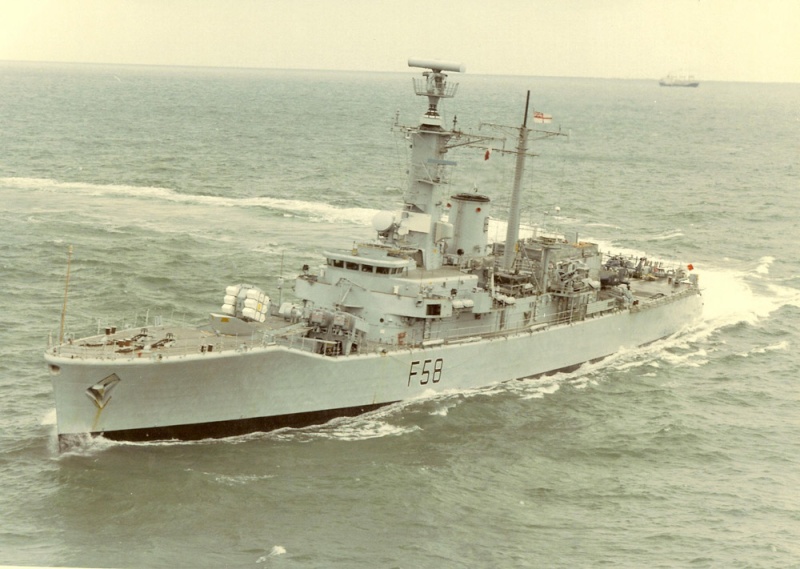 Yes She was easily handled Glenn, lived on her for many years, both sides of the Atlantic, did one solo crossing with Her.
What is F28 called? Impressive turning circle!!!
Daughter was RN, married a Helicopter pilot.
Ah ok Glenn, passed the subs in the Clyde when sailing up there, they just emmanete lethal power, don't like Americanisms, but they are Truly, Awesome!!!
Bonny replica David

No, bit far from us David, Rochefort, I think She was built? But I saw the replica Endeavour ( have a pic of Her on the wall here), when on my way to the Caribb with my boat, wonderfull to see them sail again

The Caribou was a tough place.
Both pubs are now apartments.
Opposite Walney Island, a bird sanctuary now.
Ha Ha, You from that neck of the woods Jane? oddly enough, been round the World a time or three, but I is a Whitehaven Lad, wots nivver bin t' Barra', Marra!