Awful

Very sad. The old internal GPS does let them down at times. I wonder if we're somehow to blame?
perhaps the ruskies tampered with the satellite…
There's some evidence whales don't like all the noise that we push into the oceans - but most of the ones that end up in estuaries and rivers are probably there because they are unwell/old/dying, not the other way around.
Hopefully, we will learn just what happened to this whale…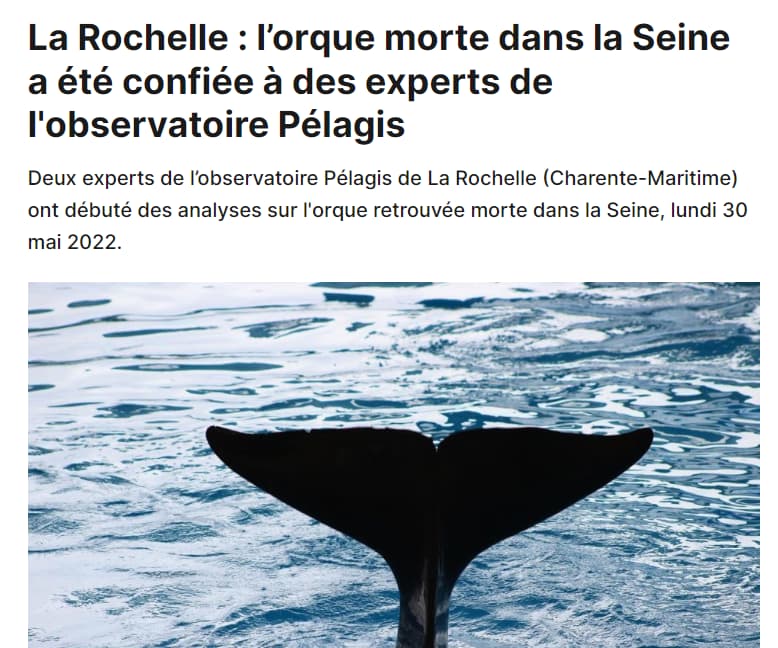 https://actu.fr/nouvelle-aquitaine/la-rochelle_17300/la-rochelle-l-orque-morte-dans-la-seine-a-ete-confiee-a-des-experts-de-l-observatoire-pelagis_51334688.html
Seems possible the whale was already unwell before entering the river…