Thousands of cranes flying over this afternoon so winter is over. A lttle later than last year - 28th. of Feb. We are about 30kms north of Pau and tha Pyrenees and seem to be a gathering point with several streams coming togethre, milling about before forming into v formation for the trip north eastwards.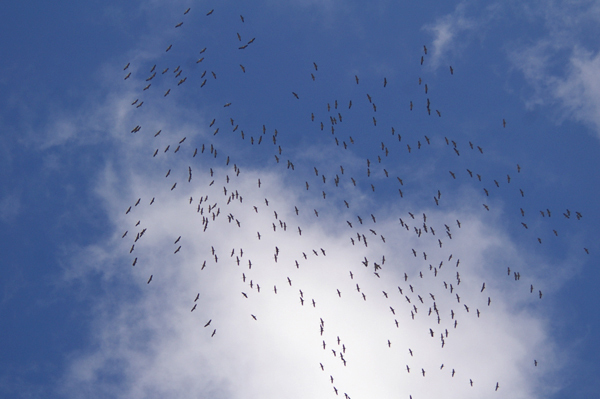 Also sign of spring is the off-road event at Arzacq in the south Landes where mad people belt through wood and open ground in the pursuit of glory.
Great weather yesterday and nice and muddy in parts due to last week's rain. The problem is access can be a bit limited and there is a lot of standing around waiting for 30 seconds of noise and excitement.
And here's a real sign of the regeneration of life - it can only get better.