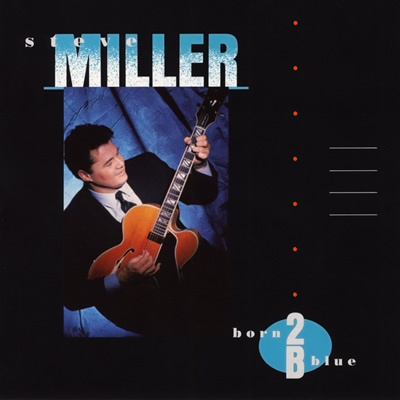 Every now and then a record emerges from left field that seems to bear little or no relation to what an artist has done before. I can think at once of Linda Ronstadt's delightful trilogy of standards from the Great American Songbook arranged and orchestrated by Nelson Riddle, or Ray Charles' not-so-delightful country & western album that confounded fans and critics alike.
Hardcore fans of Steve Miller might find Born 2B Blue frilly and lightweight in comparison to his classic output. But I don't. Since I took but a passing interest in his career, this album sneaked up behind me and has consistently refreshed the parts that others have failed to reach.
It's now even more refreshing, following a recent guided visit to a cramped Aladdin's record shop in Limoges. The unprepossessing shop front didn't even hint at the lifetime's collection to die for within, with each wall covered by signed copies of LPs by the likes of Little Richard, James Brown, Dr. John, Etta James, Irma Thomas and Van Morrison (who was described by the proprietor, not unsurprisingly, as a 'son of a pig').
There I found a pristine vinyl copy to replace the cassette tape I bought during a claustrophobic work-related exile on Jersey. I've always championed the humble cassette – partly because I spent so many hours in the 80s and 90s making compilations, which still sound mainly good to my ears – but, now that I've invested in a good turntable with a more pricy cartridge, the record is as effervescent as the tape is flat, tired and muffled.![](upload://z1unzRRMJ48zhPjrKMmdngYEOyL.jpg)
It's not that I didn't like the West Coast version of Steve Miller, who somehow managed to by-pass the conventional hippy trail taken by the likes of Jefferson Airplane and Quicksilver Messenger Service, but it was more the individual songs rather than whole albums that made their mark. Classy easy-rocking stuff like 'Living in the USA', 'Quicksilver Girl', 'Space Cowboy', for example, and the spacey 'Children Of The Future'. Moreover, the splendid Boz Scaggs served his apprenticeship in Miller's band.
None of it, though, seemed to suggest the kind of repertoire found on Born 2B Blue. 'Miller's gift,' writes the reviewer in my dog-eared Rolling Stone Album Guide, ' is in making the familiar sound fresh'. As soon as you hear the opening track of the album, you realise just how spot-on this assessment is.
'Zip-A-Dee-Doo-Dah' was always just a clip in Christmas editions of The Wonderful World of Disney, sung by Uncle Remus in the most politically incorrect of all Disney's oeuvre, Song Of The South. Miller – in the company of co-producer and keyboards player, Ben Sidran, the jazz pianist and perennially literate hipster fashioned from the mould of Mose Allison – transforms the song into the perfect vehicle for his laid back vocals. His dulcet voice throughout, somewhere perhaps between Chet Baker's androgynous melancholia and Mel Tormé's 'velvet fog', is as Sidran describes it 'like a fresh breeze [that] can breathe new life into anything it touches'.
The cover shows Miller in dark suit and tie playing the kind of beautiful chunky jazz guitar that Wes Montgomery might have wielded, and this is primarily – despite songs like Lee Dorsey's 'Ya Ya' and Ray Charles' 'Mary Ann' – a jazz vocal album, with a quartet led by his guitar and augmented by jazz musicians of the calibre of Milt Jackson on vibes, Phil Woods on alto sax and, curiously, Bobby Malach on tenor sax. 'Curiously' because Georgie Fame employs Malach's services on his much later album, A Poet In New York, which in some ways Steve Miller's record most closely resembles.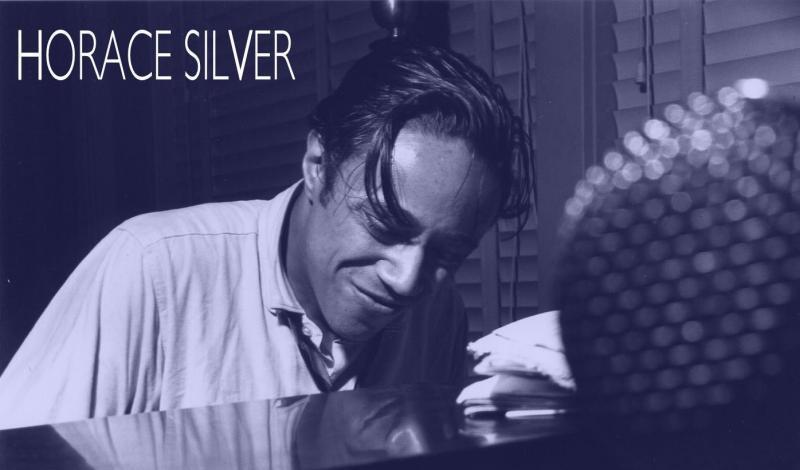 Both men, for example, choose to include a 'vocalese' version of a Horace Silver number, the piano-playing pioneer of soul-jazz. Steve Miller goes for the spritely 'Filthy McNasty', which is sandwiched between the exquisite title track and a lovely version of Billie Holiday's 'God Bless The Child', which I've often otherwise found a little mawkish.
In fact, just one of the reasons I love this album is the way that he juxtaposes without a single jarring note jauntier numbers – like 'Just A Little Bit' and Lionel Hampton's classic 'Red Top' – with those, like 'Willow Weep For Me' and 'When Sunny Gets Blue', which seem to emerge from a dream sequence in a film.
There's a feeling throughout that this album was a long-cherished project. If so, then for once it exceeds rather than falls short of expectations. A quirky choice of diverse songs, effortless musicianship, nifty no-nonsense production and some of the easiest, most intimate male vocals on record: what is there not to love about Born 2B Blue – other than the clumsy shorthand of the title? But it was 1988, and that kind of thing was all the rage then.