Whilst picking blackberries in hedgerows locally I found lots of these red things that appeared in bunches about 2 weeks ago.
i know the blackberries are OK, but wondering are these wild redcurrants. I adore redcurrant jelly and would love to make some - if they're not some poisonous fruit that looks like them
The orange oval things look like hawthorne - or at any rate poisonous - so I've ignored those.
But so I can mark my calendar for next year (they'll have dried up by now)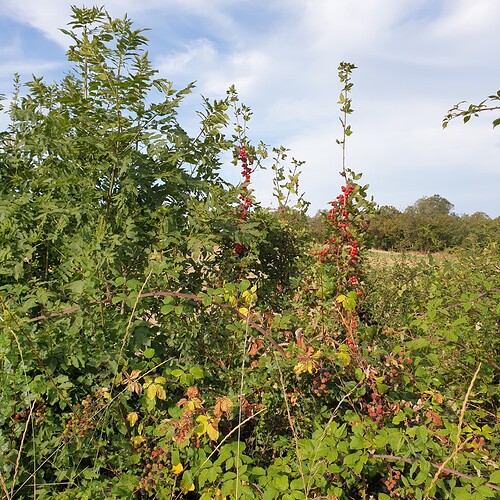 are these really redcurrants?