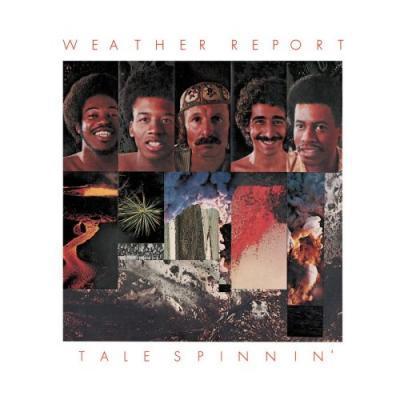 Sitting in on one of a series of jazz seminars at Brighton Art College in the '80s, I embarrassed myself by suggesting that, of all contemporary jazz outfits, perhaps Weather Report would one day acquire Duke Ellington's status of immortality. Really? Eyebrows were raised; titters were barely suppressed.
I should have known better at my age. Having decided to take a year off from the daily treadmill to study for a PGCE in the mistaken belief that a teacher's life was possibly for me, I had enough time on my hands to participate in a weekly seminar among students at least five years younger than I was.
Weather Report lasted 16 years, but Josef Zawinul is dead now and his group's reputation has faded over the ensuing decades – along with my damaged pride. We're all entitled to an opinion, but it was a fairly absurd notion: the Duke is widely acknowledged not only as possibly the greatest jazz composer, but also as one of the greatest composers – in any discipline – of the 20th century.
And yet, I wasn't entirely deranged. Weather Report was built around Joe Zawinul, one of the great keyboard experimenters in jazz, and saxophonist Wayne Shorter, whose compositions for the likes of Art Blakey's Jazz Messengers and Miles Davis' second great quintet in the '60s are now widely recognised as some of the most distinctive since those of Thelonious Monk.
Nevertheless, it's true that the only number to achieve immortality is 'Birdland', the high water mark of Heavy Weather, the group's first album to include their new scarily talented and insanely self-confident bass player, Jaco Pastorius. As good as the album is, I have a particularly soft spot for the funkiest and most fluid of their many records for Columbia, 1975's Tale Spinnin'.
I bought it while still an undergraduate and remember first playing it at a friend's parents' house in Ealing, West London. Her father had a great hi-fi system and was game enough to let me give my new record a spin. Before handing it over, I remember rolling my new Pixal over the vinyl to collect any dust on the sticky surface of what looked like a miniature garden roller. I dispensed with it on learning that life's too short.
Probably I'd never heard a record played on a truly high fidelity system before, but I still vividly recall how the opening bars of 'Man in the Green Shirt' almost blew me across their front room in an approximation of the old Maxell cassette ad. Fortunately, it wasn't anything resembling free jazz. No honking and squealing to set your teeth on edge. An Ornette Coleman might have got me thrown out of the house.
No, there's a distinct melody, carried throughout by Shorter's soprano sax, propelled by the band's (temporary) no-nonsense new rhythm section of Alphonso Johnson on bass, Leon 'Ndugu' Chancler on drums and the Brazilian percussionist, Alyrio Lima. Weather Report was by now principally Zawinul's band. He wanted more bounce to the ounce and, by Jimminy, he got it. Johnson had none of Pastorius's flash and was no jazz heavyweight like his predecessor, Miroslav Vitous, but he was a fine uncomplicated player whose elastic bass lines could push the band into turbo-drive.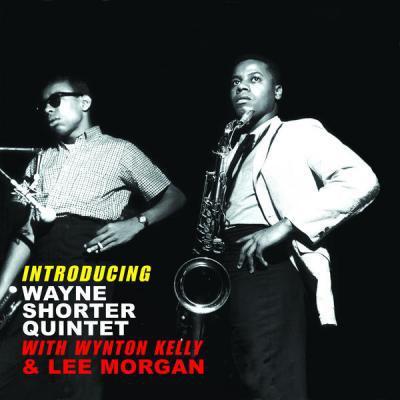 My hosts were as under-awed as I was impressed. By the second track, Shorter's 'Lusitanos', played on tenor sax this time, they'd probably wandered off to leave me to it. It's big beefy funk, but taken to a higher plane by Shorter's trademark melodic tension and an ability to use infinitesimal pauses to create drama.
The final track on Side 1 is another Zawinul composition, 'Between the Thighs', whose title and thrust leaves no doubt as to the band's leaning at this stage. Leon Chancler's drumming is particularly enthralling and the ensemble playing sounds a little like Bootsy's Rubber Bland doing jazz.
One consistent criticism of Weather Report was that Zawinul's increasing dominance sublimated Shorter's role. It's true that he was content to play second fiddle and in the first half of this track you barely notice his soprano sax in the background wash. But then comes a wonderful moment when the band collectively takes its foot off the pedal and Shorter comes through to lead things to their engrossing conclusion.
The second side finds the band in a more reflective mood, not only on the final track, 'Five Short Stories', which is mainly just Shorter on tenor sax and Zawinul on acoustic piano with synth-etic atmosphere, but also on the opener. The faux Far Eastern effects of 'Badia' show off the range of Zawinul's array of electronic keyboards and typify the band's impressionistic form of jazz. There are even a few vocal motifs that anticipate its leader's later interest in Mongolian throat singing.
Sandwiched between comes Shorter's 'Freezing Fire', which harks back to the funky feel of the first side. Johnson's stuttering bass figure hurries things along and a whole range of percussion effects redolent of one-time weather-reporter Airto Moreira, the Brazilian maestro himself, colours in the outlines.
Tale Spinnin', like its predecessor Mysterious Traveller and its successor Black Market, won Down Beat's best album award for their particular years. Add Heavy Weather to the equation and you can perm any one from four, but if in doubt it's still Tale Spinnin' I reach for first.
They're still busy releasing new concert albums to cement Weather Report's legacy. Joe Zawinul left us with the band's fine world/jazz successor, the Zawinul Syndicate. Wayne Shorter is in his dotage now, but (as far as I know) still playing and still composing his haunting melodies. And Mike, who led the seminars at Brighton Art College, pardoned my faux pas to the extent of offering me a ticket to go and see Abdullah Ibrahim's Ekaya at the Gardener Centre on the Sussex University campus. I should tell him that I still listen to my Weather Report albums – if not quite as often as I imagined back in the day.