Please can you help share this information. Thank you in advance for any help.
TINCHY - 16 mths GSD went missing from a transporter on his way from The Dog You Need rescue to his forever home in the UK. He sadly escaped from the transporter on 18th November at Total Petrol Station, Aire De Bidart Est, A63, 64210 Bidart, France.
PetAlert for the region and chien perdu has his details, however, we are wanting to cover all avenues possible to help raise awareness and find Tinchy.
It has been 12 days since he has been missing with no sightings and he could have travelled out of the area by now. A facebook page has been created to highlight Tinchy's plight. #FindTinchy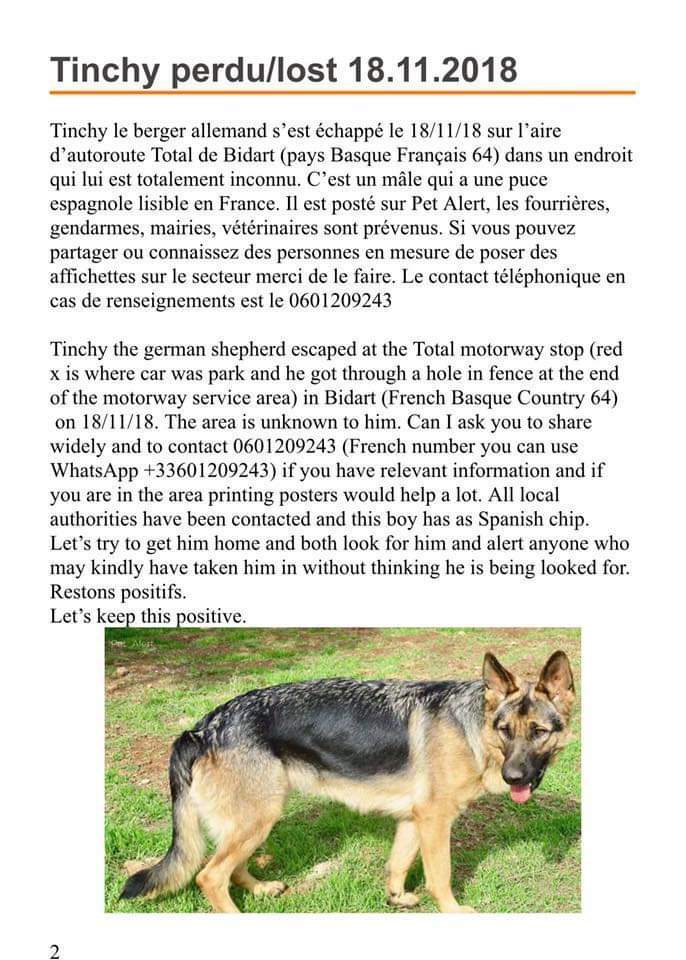 46633695_2028984230511879_8100789743140208640_n|333x499