I am considering getting a car from a Mandataire - they seem to offer pretty good discounts off new cars (approx 20% discount).
I am interested to know if my 16 year old right hand drive car would qualify for an environmental scrapage scheme.
On their website the following is listed - is this some form of trade in?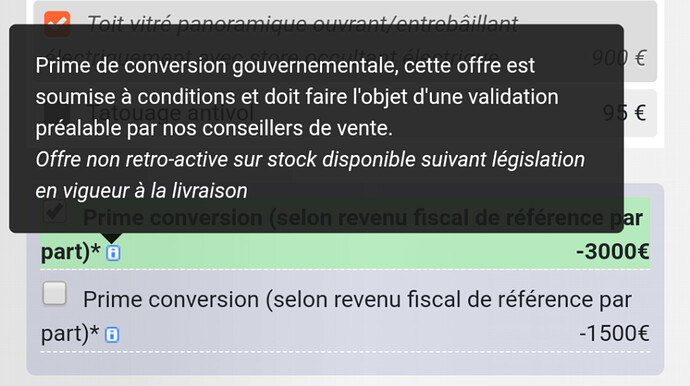 Thanks