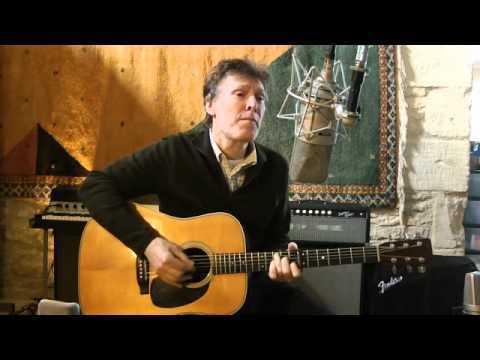 There was a YouTube video doing the rounds not long ago of Stevie Winwood, perhaps in his home studio, singing 'John Barleycorn' accompanied by his acoustic guitar. The voice still sounds good, even though he must be closing in on 70. The traditional English folk song, with its simple, melodious tale of harvesting and distilling the barley corn into some potent alcoholic drink of yore, still as compelling as ever.
It seems that Steve Winwood has been with me almost all of my vie en albums. I loved the Spencer Davis band as a kid, and in particular the prodigiously mature impassioned vocals of their keyboard player, the real star of the quartet from Birmingham. And then I loved Traffic when they burst upon the scene a couple of years later. Long before Sergeant Pepper, which I would discover retrospectively, they gave me my first taste of psychedelia.![](upload://rj1VJA7jFn2n94Qo5GhPaTFEKz2.jpg)
'I looked to the sky where an elephant's eye/Was looking at me, from a bubble-gum tree...' We thought 'Hole in my Shoe' was an ingenuously naive pop song for childish adults and adult children, but clearly there was more going on that met the eye – especially when that breathy youthful female voice-over talked of climbing on the back of a giant albatross that flew through a gap in the clouds to a land where happiness reigned all the year round... My brother and sisters and I just loved it. I'm not sure what our parents made of it.
I've lived with John Barleycorn for 45 years now and it remains a favourite. By the time of this their fourth album, having shed Dave Mason, their other principal songwriter, not once but twice, Traffic was just a three-piece band: Winwood on vocals, guitars and multiple keyboards; his song-writing partner, Jim Capaldi, on drums; and poor old Chris Wood, who died too young, on flute and saxes.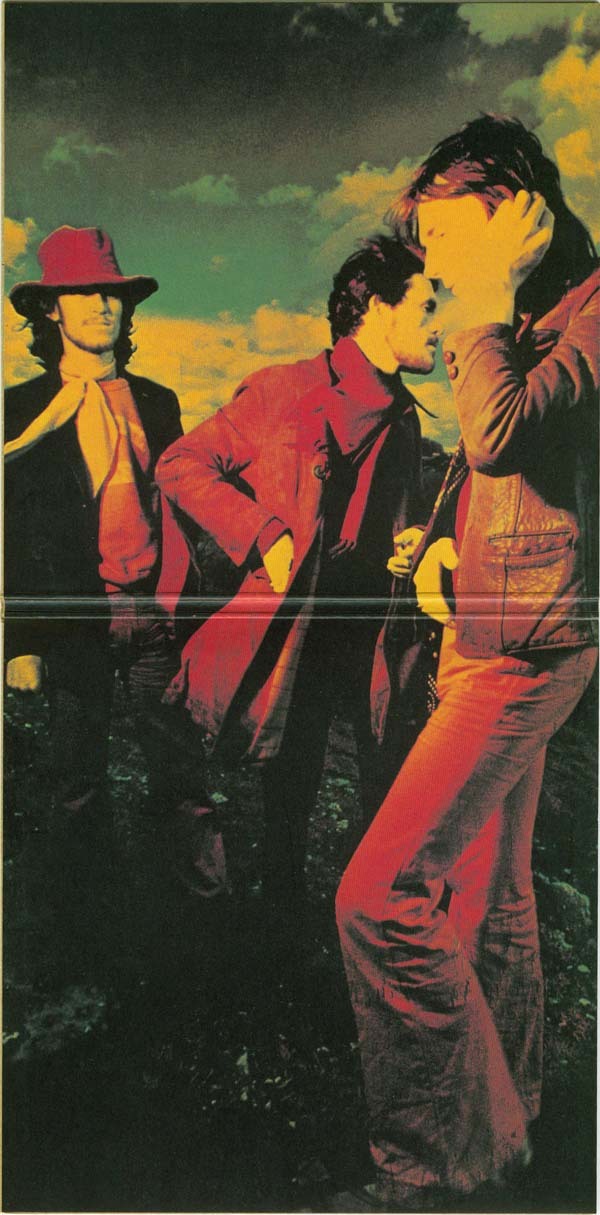 Winwood had left to form the ill-fated Blind Faith and John Barleycorn started life, I later discovered, as his first solo venture. He was quite capable of playing all the instruments himself, but he missed the stimulus of musicians around him. Wood and Capaldi came back into the fold and thus Traffic was re-born.
By that time, I was a devout reader of Melody Maker. Every week I would devour it from cover to cover. I suspect there was a fair amount of journalistic hoo-ha concerning the second coming of the band, which no doubt prompted me to go out and buy it. Its disarmingly simple gate-fold cover, with its central woodcut image of a sheaf of bound and harvested barley and its faux arboreal lettering, is as sturdy as any album I've ever owned. Still as fresh as the day I first removed it from its Gramophone Shop bag.
It's a record of two halves, which isn't that surprising given the nature of the product. But I mean that metaphorically rather than literally. The two tracks on the second side, 'Stranger to Himself' and 'Every Mother's Son', that sandwich the beautiful title track – with Winwood's acoustic guitar accompanied by Chris Wood's delicate flute –were both apparently recorded as songs for the solo album that never was. The former, with its acoustic guitar tuned to sound like a sitar, reminds me of Traffic Mk1, while the latter suggests a return to the looser bluesier Spencer Davis Band. Neither is outstanding.
It was Side 1, though, which really ticked the R&B boxes. The first two tracks, which always sound like they were conceived together, pre-figure an extended form of Traffic that would result in the live albums, Welcome To The Canteen and On The Road, which feature long loose-limbed percussion-fuelled jams. The reviews of the latter were not overly enthusiastic, but I wish I'd elected to hang onto it for my dotage.![](upload://kOjnzy5wPd7gfKc4osNqjaxZqMv.jpg)
The opener, 'Glad', is an instrumental powered by Winwood's ever marvellous ever-swirling organ-playing that features Chris Wood's honking tenor sax and a piano motif almost in the vein of Professor Longhair's immortal 'Big Chief'. The band kicks up the kind of riff that you feel you must have heard somewhere but can't identify, and when it winds down inexorably to a kind of cat-and-mouse exchange between organ and wah-wah electric saxophone, 'Glad' segues effortlessly into 'Freedom Rider'.
It's this second track that is quintessential Traffic: that combination of Winwood's stirring vocals and Wood's other-worldly flute, as on '40,000 Headmen', seems like the band's signature.
Side 1 ends with 'Empty Pages', a fine-enough number that again suggests the days of Spencer Davis, but which always seems an anti-climax following the 'Glad/Freedom Rider' musical diptych. When I was lucky enough to pick up in a sale a DVD of the Winwood band in concert at around the time of the excellent About Time album of 2003, it's significant that all three tracks from Side 1 of John Barleycorn are featured. Winwood still sings and plays magnificently, and his version of Timmy Thomas' 'Why Can't We Live Together' is a particular delight.
It was around this time, I think, that I caught the documentary profile of our Steve on BBC4. Who'd have thought that the Traffic country cottage would be transformed one day into a squire's country estate? Mr. Winwood, still blessed or cursed with that faint but discernible Brummie accent, was pictured marking out his territory in green Wellingtons and Barbour jacket. Quite the squire, indeed. Heavens, the man even supports his local hunt.
I approve of his sincere love of the countryside, but prefer to picture him astride the stage at Madison Square Garden, trading licks on his Fender with Eric Clapton: the two of them one ex-half of Blind Faith, but still fully deserving the epithet, Super-group.