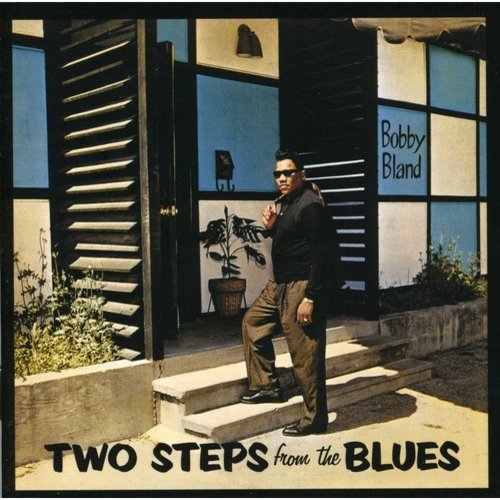 When I heard from a friend that the man we had both known as manager of Brighton Benefit Office had died somewhat prematurely, in his mid '60s I would estimate, I was heartened at least to learn that the funeral was not a mournful affair. True to form, Bill chose as the music for his official departure Curtis Mayfield's 'People get ready', Sam Cooke's version of 'Nobody knows the trouble I've seen' and, significantly, Bobby 'Blue' Bland's 'Ain't no love in the heart of the city'.
It's significant to me because Bill introduced me to deep soul music. By that time in my life, my mid 20s, I had discovered Marvin, Stevie, Aretha, James Brown and Otis Redding and a few other usual soulful suspects, but deep southern soul from places like Muscle Shoals and Memphis was still somewhere off the chart.
No one came deeper than Bobby 'Blue' Bland: the man from Memphis with the golden baritone and a trademark growl that could curdle milk. The Sinatra of the blues. I would have found my way to them eventually, but Bill pointed me firmly in the direction of Bobby Bland and other favourite R&B giants – like 'Big Joe' Turner, T-Bone Walker, Junior Parker, Little Willy John, Roy Brown, O.V. Wright et al.
My first encounter with my new mentor wasn't exactly propitious. I realise now that his tactic of talking individually to everyone in the office showed genuine emotional intelligence. However, at that callow age, I suspected a ruse. Surely he was some agent of the establishment, some career civil servant, collecting personal information on his minions. So I didn't let my guard down and probably missed an opportunity to bond earlier than we actually did.
Bill was scruffy to the point of shambolic. Usually he wore un-ironed shirts with a loose-knotted kipper tie, flared brown trousers and a pair of Clark's shoes that looked like squashed Cornish pasties. He was often unshaven and he smoked incessantly. He practised an open-door style of management and, when bored by the paperwork, he would do the rounds and chat to anyone who didn't seem too burdened by work. His meetings with supervisors like myself were laid-back low-key affairs where few decisions were made and the buck got passed around until someone agreed to take it.
During one of his walkabouts one day, Bill must have spotted something on my desk that made him stop and talk to me about music. It was then, I'm sure, that he told me about Robert Calvin Bland and it was then, I realised, that Bill was anything but a career civil servant bent on promotion through the ranks.
Au contraire. I recognised in him a similar work ethic. That is, do your level best to ensure that the Great Unwashed (as an under-sized member of staff referred to the unemployed) received the correct money at the right time, then switch off as soon as you walked back out through the door and devote yourself to genuine interests. Bill's particular passion sometimes won him minor prizes in radio competitions. A ticket here, a token there.![](upload://t7RAsUX7OdQglzk780YaRNj3ycE.jpg)
The following day, Bill brought me an armful of Bobby Bland albums to listen to, including the classic Two Steps From The Blues. As soon as I heard him sing, I was hooked. And from that moment on, there would be a steady stream of singles, albums and cassettes for my enlightenment – and guilty time-consuming conversations that ate into work-time.
I bought myself Peter Guralnick's excellent books, Lost Highway and Feel Like Goin' Home, for his vivid portraits of unsung giants like Bobby Bland. He is described memorably as 'a genial, slow-moving man whose forty-five years are etched into his pouched brown face'. I learnt that he started out as B.B. King's valet and driver. Later, he played the same role for Junior Parker, whose 'Mystery Train' brought him a little renown just before his stable mate.
Both Parker and Bland recorded for Houston's Duke label, run by the notorious Don Robey ('a czar of the negro underworld'), who would, like so many independent label potentates of the time, systematically cheat his artists out of their royalties – mainly by appropriating others' songs and publishing them under his own name or his nom de voleur, Deadric Malone.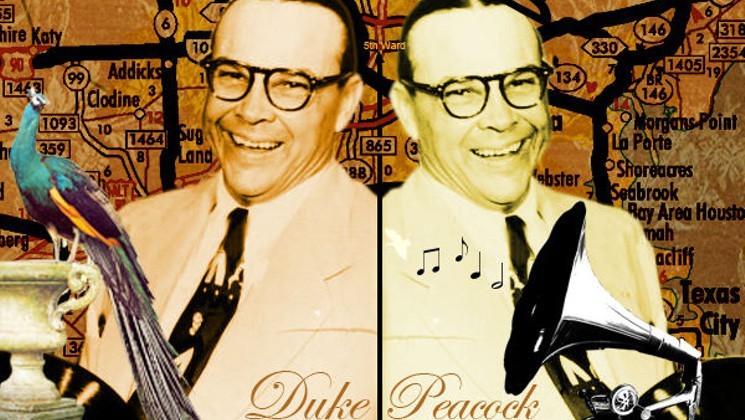 Indeed, the majority of the classic Bobby Bland numbers on Two Steps are accredited to either Robey or Malone, apart from those like 'St. James' Infirmary' which would have been too public to claim. 'You know,' the singer lamented to Guralnick, 'I've been established as a blues singer for over 25 years, but I've never gotten paid… It hurts to know your good years are gone and you haven't really been recognized'.
In fact, when Duke was taken over by ABC/Dunhill in the '70s, our Bobby would finally find some measure of commercial success with releases like His California Album (to which Bill also introduced me). But the singer would wish ruefully that it happened 'when I was much younger, when I was 35, say – 'cause I was really hollering then'.
He probably never hollered better than he did on Two Steps from the Blues, which is generally recognised as a classic. Downbeat voted it no.5 in their list of Top 50 blues albums. Blues with a soulful flavour or soul with a touch of the blues, it doesn't really matter. The album is immortal not only for the songs ('I Pity the Fool' and 'Don't Cry No More' would both be R&B 7" single smashes), but also for Joe Scott's definitive big band arrangements. If Bobby Bland was R&B's Sinatra, then Joe Scott was his Nelson Riddle (and Two Steps was his Songs for Swinging Lovers).
Bill was a real connoisseur. At that stage of my musical education, I understood that you listened to jazz arrangements because it was a largely instrumental medium, but I hadn't really considered the backing bands of Motown vocalists or R&B chanteurs like Ray Charles and Bobby Bland in quite the same way. But Bill would sit me down on occasional evening visits to his music room in Saltdean – where I never got to see the rest of the house, nor his wife for that matter – and get me to really listen to Joe Scott's charts.
Strangely, Bill had all these fantastic records, but a really crappy little record player on which to spin them. Still, I heard enough through the crackles to recognise why Wayne Bennett was considered such a brilliant guitarist and how musicians of the calibre of the original funky drummer 'Jabo' Starks, who would go on to shape the sound of James Brown's Famous Flames, still managed to sound like the equivalent of Count Basie's 16 Men Swinging.![](upload://xtBokj23OvP6g68btmo2BEHllU4.jpg)
When a promotion took me to ACAS in London, I lost touch with Bill. A Trinidadian pan-man would become my next musical mentor. Pedro also knew and loved Bobby Bland – as indeed do the likes of Van Morrison and Mick Hucknall, who would go on to record a rather earnest tribute album. Pedro moved to Barbados and I moved to France, where eventually I heard the news of Bill's demise. He had a good sense of humour and how swell it would've been if he'd risen out of his coffin at the end of the ceremony in the way that another of his heroes, Screaming Jay Hawkins, used to do on stage.
No such luck, however. I only hope that the undertaker chose to dress him in one of his kipper ties and to seal him up with some of his prize 7" singles for company in the afterlife. Dear old Bill, he was an unsung hero of sorts. I thought about my generous-spirited educator when I watched a BBC4 documentary on our mutual Mr. Bland a few years back. For all the Sinatra-like labels, I'd never seen footage of the great man in concert before, but the programme was chock-a-block. There was even material from the '70s when he sported wide lapels and an Afro. I could have cried.