View this email in your browser


Good news for the forgotten millions !
British citizens living abroad for more than 15 years have had their right to vote in UK general elections restored last night when the UK parliament passed a wide-ranging and controversial Elections Bill. This increases to an estimated 3.5 million the number of British citizens abroad who are now eligible to vote.
Says Jenny Shorten, Chair of LibDems in France, "This is an historic moment for the forgotten millions of Britons living abroad. Over 2 million are estimated to have been deprived of their vote just because of how long they've lived overseas. UK Government decisions affect Brits wherever they may live, so it's right that we all have a say in who represents us"
Last minute attempts in the House of Lords to prevent the Electoral Commission's independence from coming under attack and to insist on voter ID at polling stations in Britain were blocked by the governement in the Commons. Lib Dem Parliamentarians also proposed amendments to help improve the chances of postal votes getting back from abroad in time and to look at dedicated MPs for overseas voters. Sadly these were stopped in their tracks by the governments' failure to allow enough time for debate on this controversial bill.
"Of course I'm delighted the 15 year rule has come to an end, but this was a missed opportunity to improve the representation of Britains living abroad", added Jenny. "We're going to keep fighting for these changes, particularly now so many more overseas voters will be eligble to vote."
In the meantime, Liberal Democrats have appointed two peers in the House of Lords to take up issues affecting Britons abroad. Lord Stoneham and Baroness Miller can be contacted through Liberal Democrats Abroad at contact-peers@libdemsabroad.org
What happens next?
The Elections Bill has established the principles of the new laws. Now there will be detailed work to put these into action (known as secondary legislation) and there's a lot to do!
The new law gives eligible British citizens the right to vote regardless of how long they have lived overseas and this registration will last for 3 years.
For newly eligible voters, details of how and when they will be able to register will hopefully be available soon.
If you are already registered to vote, we strongly recommend you keep this up to date.
If you aren't sure if you are currently registered, you can contact your local Electoral Registration Office to find out. Get their details here by entering the postcode of where you were last registered to vote in the UK.
Keeping up to date with the new system
LibDems in France are committed to providing updates about voter registration, and supporting Britons living abroad in claiming their right to vote.
As long as you are subscribed to this mailing list, you will receive these messages.
If you know anyone else who would like to sign up for these messages, please send them this link
If you have any queries about either the Elections Bill or your right to vote please email us at myrights@libdemsinfrance.org - we're here to help!
And finally … help us to help you!
Thank you to those of you who have already completed our survey about your voting rights - this is really helpful in telling us what's most important to people and how we can help them claim their right to vote.
We are still accepting responses, so if you haven't completed the survey yet, please go to the link below and let us have your information about your right to vote.
Voting Rights Survey - click here
We are analysing the initial results and will share them with you shortly (anonymously of course!)
With thanks and best wishes from the team at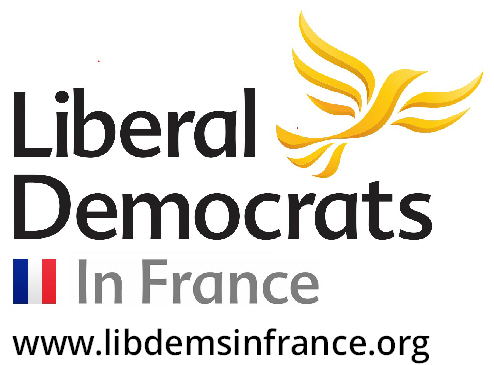 Copyright © 2022 LibDems in France, All rights reserved.
You are receiving this message because you are either a member or supporter of the Liberal Democrats, who has given permission for us to contact you, or you have subscribed to our mailing list or you have requested information from us. You can opt out of this contact whenever you wish using the Unsubscribe link in this message. If you have any queries concerning this, please contact us on data@libdemsinfrance.org Thank you
Our mailing address is:
LibDems in France
31 Rue de Vire
Saint Sever Calvados
Noues de Sienne 14380
France
Want to change how you receive these emails?
You can update your preferences or unsubscribe from this list.