Wannabee Domestic Goddess, ie : me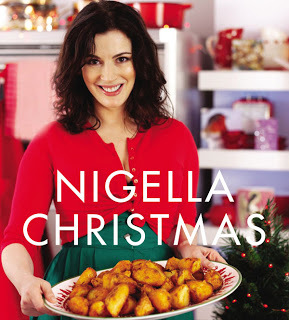 I find myself surrounded by domestic goddesses. Gorgeous women who can whip up a soufflé in seconds, bake amazing creations with their eyes closed and who make all their own flippin' Christmas decorations. Fab friends who swan around their cookie dough scented homes, puffing up cushions ( which they have made) and aligning the photos of their darlings ( home made frames), and all whilst looking effortlessly cool, calm and collected. Glammy Mammies with home cred....
How do they do it? And when did it become cool?
Ok, ok, so I can cook (and am brilliant at making salads!!!!) but baking has me beaten ... I just missed out on the baking gene. I don't know why, as many an afternoon was spent in my Granny's kitchen greedily looking over her floury shoulder as she whizzed together her old favourites; jammy and creamy luscious swiss rolls, heavenly chocolate buns ( to be eaten with a glass of ice cold milk, obligatory), fruit cakes, puddings and pies. I should be an expert, but all I have, is a memory of scraping the bowl and fighting with my sister over who got to lick the spoon.
My baking disasters are legendary at this stage .. like the time I made an apple crumble ( It couldn't be easier, brayed my buddies). It weighed in at about 2 stone and my french guests nicknamed it Canet Plage, such was the sandy texture of topping. Have a bit more cream there chérie... YUM ( Nooot ). My rock buns which lived well and truly up to their name .. many a flopped, flat and fecked up sponge and the day I made biscuits and they all merged into one so I had one giant soggy mess.
So, I'm on the search for fool proof baking recipes.Recipes that even I can master.... HELP!!!!!