Filet de lieu noir, please?
Yes, you can use it in place of cod in fish pies to make them a bit cheaper.
It looks darker, but cooks white, the same as cod.
Good for feeding to a cat…not much else to me unless really fresh and good quality
Succinct and authoritative. That's Jane, not the fish.


My translator could/would not translate


I am trying to vary OH's fishy options but as a non fish eater…totally lost.
Jane W, any good for fish cakes which OH prefers.
Jane J. apart from clear eyes and not stinky how to tell if fish is really fresh?
I recommend Alan Davidson's MARVELLOUS super interesting fish books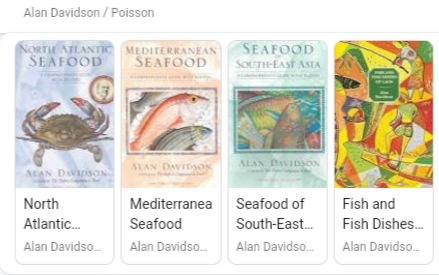 The flesh of fresh fish look plumper/firmer/more solid somehow. Hard to explain but a fresh filet will sit a bit perkily on the fishmonger's slab and a slightly old one will just slump. And a whole fish will not completely flollop when picked up.
It is our biggest problem that we live so far from the sea, so I inspect quite carefully.