A couple of years ago I scanned some of a friend's family photos from about 1958. She has changed a bit since then, so has the farming technology.
What fabulous photos David…
Watch this on full screen… bit of nostalgia from the West Country… and lovely old cars

and of course, thatched cottages etc…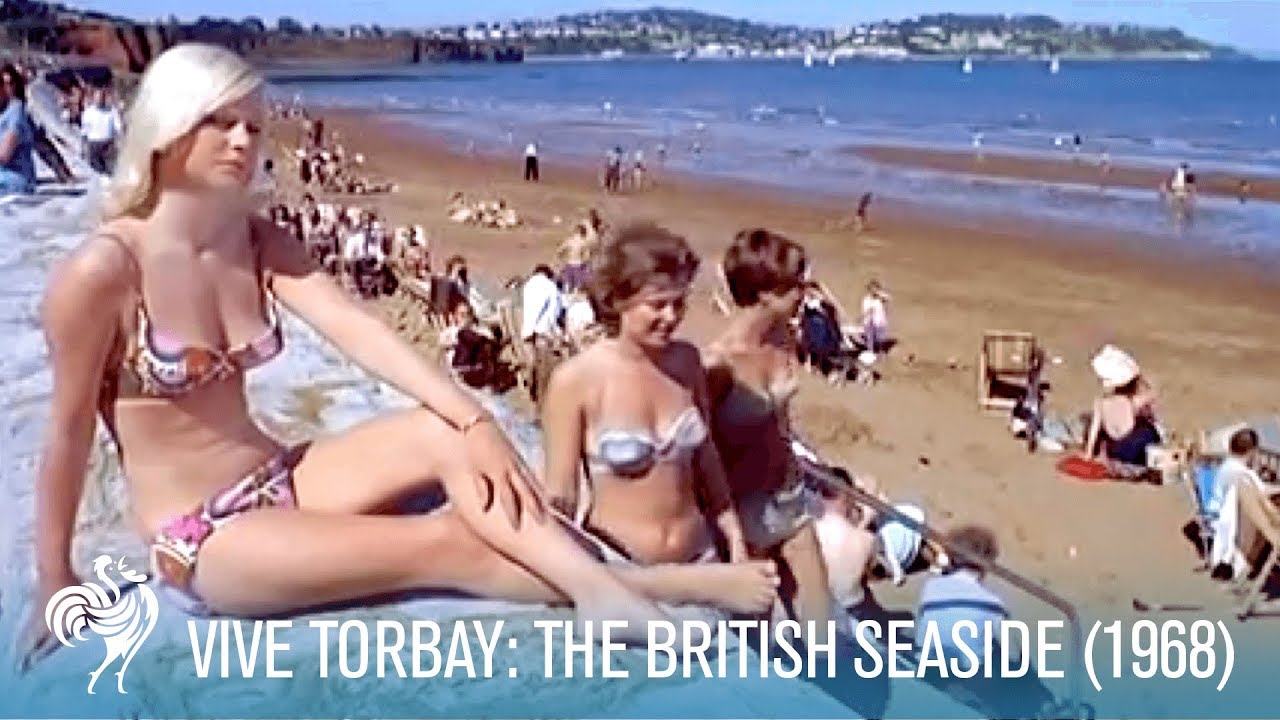 A bit like living in La Creuse profonde today😊
Ah, but do they wear bikinis …



You wouldn't believe what some people wear. I'm led to believe that there is a new range of wrap around things - pinnies? soon to be modelled in a cowshed nearby.
That tractor looked a bit modern though

In the Mayenne some years back… their village Fête included a race to cut the corn… using every possible method… some with scythes, horse-drawn cutters, steam powered, etc etc… fabulous day, lovely folk…
and then they had the threshing competition…
The olden days always seem such fun… .when viewed from afar…

Our local farming museum has a harvest day where they hook up an early 20th Century tractor to a mid 19th Century threshing machine and thresh cereals cut and stacked by hand. It's hot, hard work.
I was part of a promotional film for Morecambe, galloping across the sands, but that was more than 50 years ago.
50 years ago I went shopping to Manchester to buy a dress for my 21st. I found a beautiful raw silk one in Liberty, but it was a size 12 and I had to have it taken in.
How times change!
Some of you may remember having hair in 1968…perhaps this could work😉
More like 1960 than 1968, but one of my first visits to France (I'm the one with the stylish haircut on the left)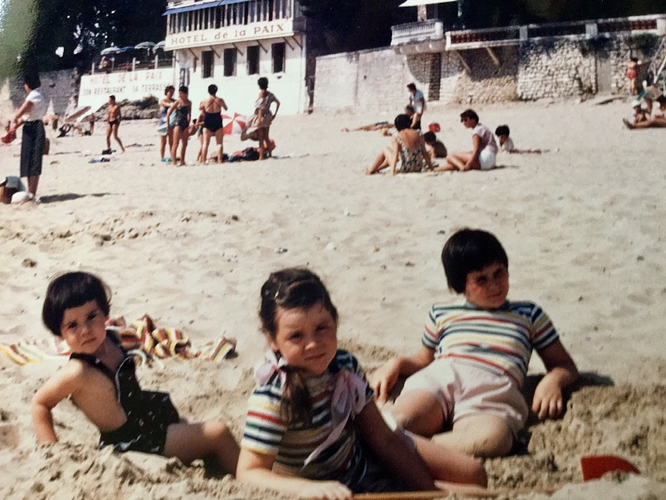 Could be me, 'cept I was a wee lad

Add 20yrs

I well remember getting jobs during summer breaks from my architectural college in London in the early 1960s as I had to earn money to see my way through the next year. I was employed on a farm called guildables, in Kent, and I was daily driving a small grey Ferguson tractor very similar to that one baling straw and stacking the bales using rotating slatted wooden conveyor belts. The weather was glorious. The owner, a wealthy man, used to arrive in his Bentley at lunch time and bring a magnificent picnic lunch. It was hot, No clouds. Every evening on the way home in my open topped car I stopped at a small country pub for a few beers which slipped down a treat. It all seems like a dream now. One of my pet hates here in France is the size of the now huge tractors and combines which thunder through our small 30kph village with no attempt to reduce speed at all. The drivers sit in air conditioned cabins, with earphones on, often chatting on their phones as they cut corners and hurtle through, ruining my peaceful early evening drink.
Comes as a shock to realise I was already 22 and had been to the Far East and back on my first voyage, where has the time gone?