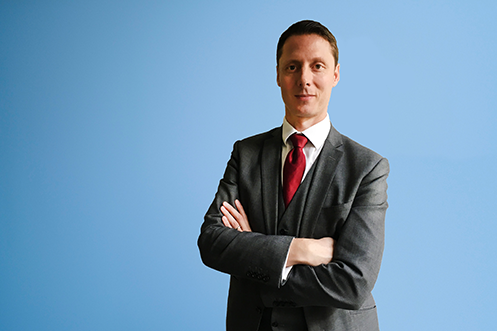 We all know the old adage about nothing in life being certain apart from death and taxes, but all too many of us are unaware of just how stressful these two things can be when they are combined.
And whilst most of us involve a legal specialist when dealing with the transfer of property ownership, when it comes to estate planning, all too often we leave things to chance or assume that a UK will will suffice when it comes to disposing of our French estate.
This is something that has been concerning me for a while as I am aware that there have been changes in succession issues under EU law, but I was not sure about how these worked in reality so I decided to meet up with Guillaume Barlet-Batada from Cubism Law. Cubism Law is a London based law firm providing legal advice and services for private and corporate clients and individuals through all stages of their private and business lives. They have specialist knowledge in employment law, private client tax advice, professional negligence, trust and land law, residential property and wills and probate and Guillaume heads up their French desk.
Guillaume is a London-based French lawyer (Juriste) specialising in French property law and his experience with French notaires provides extensive expertise in all areas of French real estate, including the acquisition and sale of French property, transfer of ownership following a separation or divorce in addition to any other cross-border matters requiring legal expertise.
Guillaume explains, "Many people assume that making a will in the UK covers them but in 99% of cases, I advise my clients to make a French will as well, for both legal and practical reasons. UK wills are often based around trusts which are difficult to administer in France. The trusts need to be reported for tax purposes and any non-compliance will lead to penalties; it is all too easy to fall into this trap, often accidentally and even if a trust is created merely for probate purposes, it can easily raise tax questions.
With a UK will you will still need to register the transfer of ownership of the property in France and very often a French notaire will struggle to understand the British will. In this case it is much easier to have a French will with clear instructions, even if this is as little as half a page long and 'bolted on' to the UK will. The law relating to probate is determined by where the person is habitually resident, so in terms of probate in France and the implementation of UK law to a French asset, it is vital that both sides of the equation are taken into consideration, so for all of these reasons, it is very important that people take professional advice".
Guillaume can also help with any cases involving litigation and finds that he is especially busy with disputes about property rights. In this scenario, he will instruct a French avocat to act for the client and he will then project manage the dispute. Dealing with legal disputes is stressful enough without trying to do it in a different language and understand a legal system which may be quite different to the one you are used to, so it is immensely reassuring to be able to ask questions and get answers in plain English! I've used Guillaume's services myself in a stressful situation when I was owed a lot of money and I can highly recommend his competence, efficiency and effective approach.
So if you need to sort out your estate planning or deal with a property ownership issue, don't hesitate to get in touch with @Guillaume_Barlet-Bat via Survive France or directly at Cubism Law